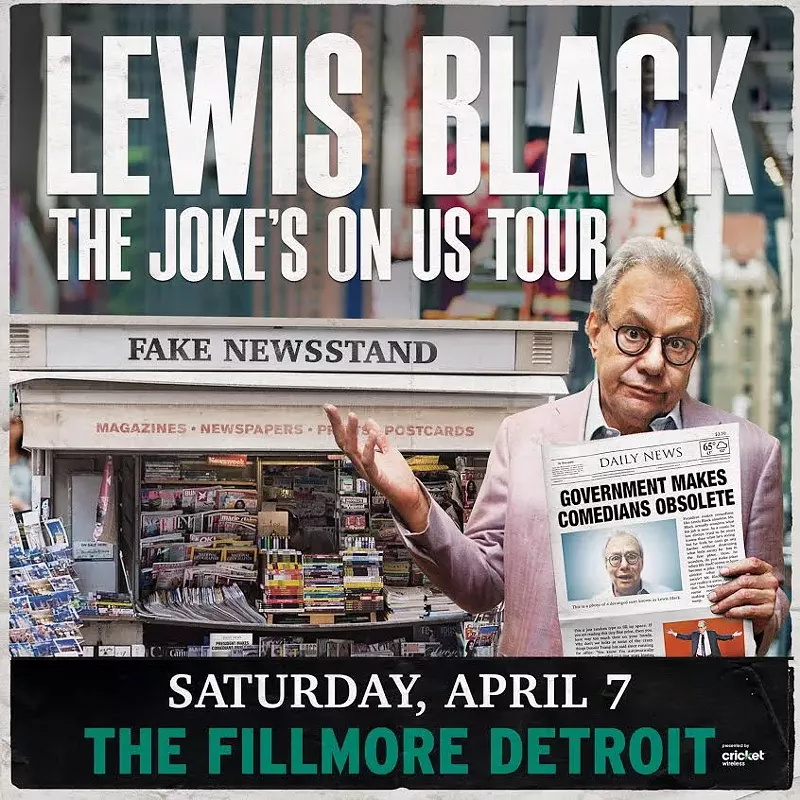 In these bleak political times there is one comedic voice who always seems to be the voice of reason. Well, in this comic's case, maybe "anger" of reason is the better choice of words.
Comedian Lewis Black is known for his wild rants about wild politicians fucking shit up in our country, and we can't wait to see what he has to say about Donald Trump when he stops by in Detroit on Saturday, April 7.
One of the best parts about Lewis' act is that he pokes fun at both sides – sure, it's a lot easier to make fun of Trump, Bush, and other Republicans, but Black isn't afraid to tell Democrats that they are whack jobs, too.
Watch this hilarious clip below of Black taking on former VP Dick Cheney when he accidentally shot his friend while quail hunting.
Tickets go on sale Friday, October 27 at 10 a.m. Tickets range from $39.50 to $69.50.