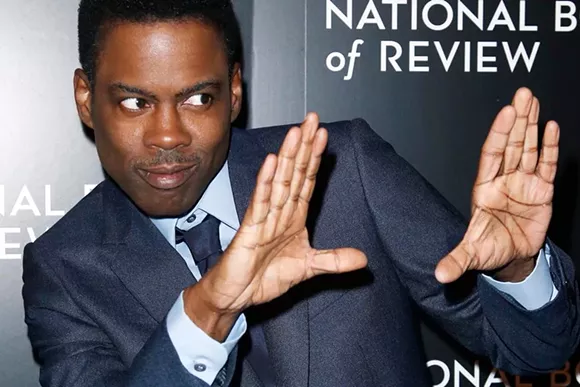 2017 is already starting to look better than 2016! Chris Rock — dear, sweet, Chris Rock just announced a
stand-up tour
for 2017 and luckily for us mere mortals he is making a pitstop here in the Motor City.
This is Rock's first stand-up tour in ages, but it doesn't come as such a surprise since
Netflix
is paying him a shit ton of money for two stand-up specials for the streaming service.
There are 21 initial dates for the "Total Blackout Tour," and Rock makes his stop in Detroit on April 28 at the famed Fox Theatre. Tickets for on sale December 7 at Live Nation's website.
Chris announced the tour with a nifty Facebook live video (below) which is hilarious (duhh) and should give you a taste of what is to come for the tour. WE CAN'T WAIT.