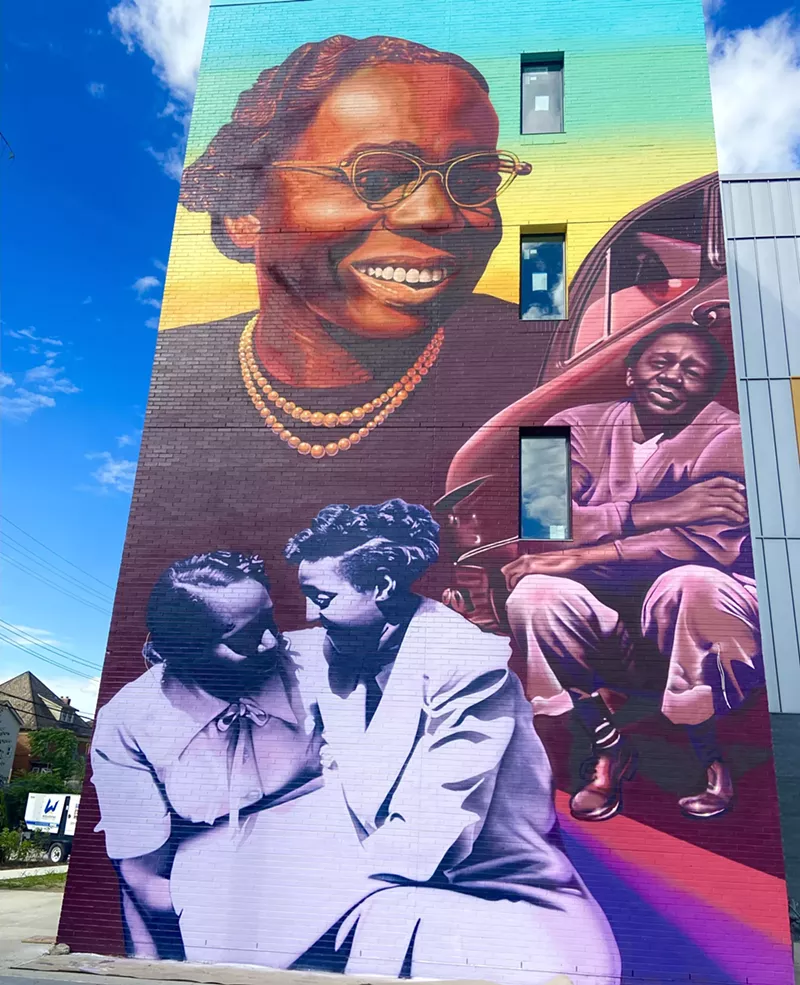 Detroit is looking to add more public art to several projects around the city.
The city has invited Detroit-based artists to submit proposals for murals at the Godfrey Hotel, DTE Substation in Corktown, Stein Park in the Cody Rouge-Warrendale neighborhood, and other locations.
The Godfrey Hotel and new Corktown Substation are looking to add murals that celebrate the history and future of the Corktown neighborhood. For the new substation at 1548 Porter St., the city is looking for an art project to cover the facility's entire facade.
At Stein Park, the Cody Rouge Community Action Alliance is hoping for something colorful that promotes the enjoyment of green space. Community members of the neighborhood have suggested themes that highlight the importance of family, represent the area's diversity, and reflect the "feeling when the sun shines through the trees."
Another large-scale project is the Detroit Mural Way with the theme "Show Love the Detroit Way: What is Detroit to You?" For this one, the city is looking for several artists or artist teams to create murals at various locations that will serve as love letters to Detroit.
These are all paid opportunities offering between $7,500 and $75,000.
Artists are asked to submit a CV, examples of past work, and preliminary sketches by March 19. The city plans to release several other mural calls in the spring for the Joe Louis Greenway, Dexter Avenue, and others.
For more information, see detroitmi.gov.
Coming soon: Metro Times Daily newsletter. We'll send you a handful of interesting Detroit stories every morning. Subscribe now to not miss a thing.

Follow us: Google News | NewsBreak | Reddit | Instagram | Facebook | Twitter