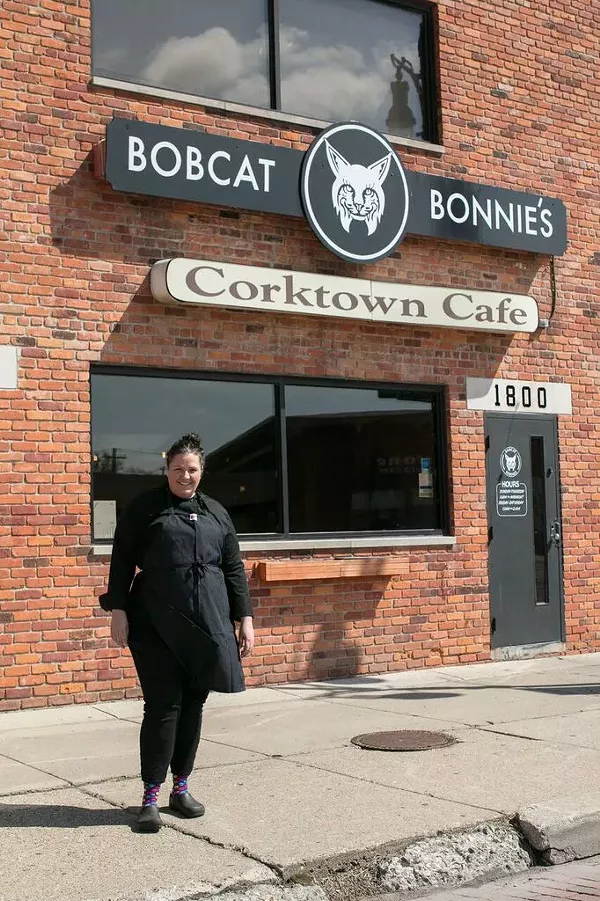 Emmele Herrold isn't one of those names we see printed ubiquitously in Detroit food media, yet the chef created the menu at One Eyed Betty's, Daily Dinette, Pops for Italian, and operates her own "permanent pop-up" at Bosco called Black Eagle.
Now, she's joining the team at Bobcat Bonnie's, which operates restaurants in Detroit and Wyandotte, as culinary director.
According to owner Matthew Buskard, Herrold will work to overhaul the menu at both locations, watching what sells and what doesn't and making changes from there.
"Our focus of [providing a] high-quality, price-point conscious, seasonally changing menu won't change," Buskard says.
Buskard opened Bobcat Bonnie's Wyandotte location this spring and is thrilled with the results saying, "Wyandotte has been very successful, we are continuing to focus on our consistency in the kitchen and we've made great progress."
Now he wants to focus on bringing consistency to the menus at both locations and ensuring customers have appealing options.
"Her passion for food and service is contagious, and we are so lucky to have her as part of our team," Buskard says. "She is going to be a vital part of our continued growth and success."