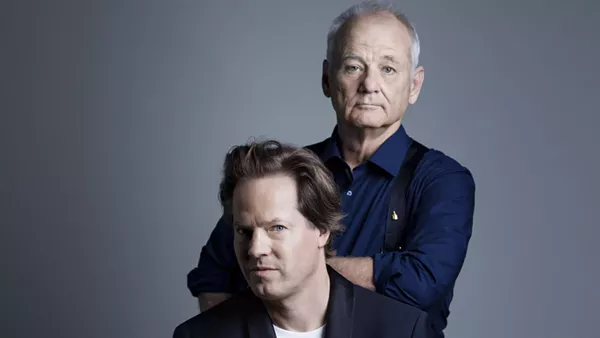 When he's not manning the Belafonte or drinking his way through Tokyo or befriending an overzealous high schooler only to compete with him for the affection of a widowed elementary school teacher
— Bill Murray is exploring the vast and many worlds found in the pages of Twain, Whitman, and Hemingway. And yes, he wants to read to you, too.

During a stop at the Fillmore on Wednesday, April 18, the beloved actor will team up with German cellist and creative partner Jan Vogler to bring their latest project, New Worlds, to the stage. The album, New Worlds, is a joint program that celebrates classical music and classic literature and finds Murray reading various literary passages against the orchestral theatrics of a classical trio lead by Vogler.


Tickets for Bill Murray, Jan Vogler & Friends: New Worlds will go on sale on Friday, Feb. 16 at 10 a.m. and range from $45 to $125. Tickets can be purchased
here
.
For more information on this unique collaboration, visit the
New Worlds
website
.