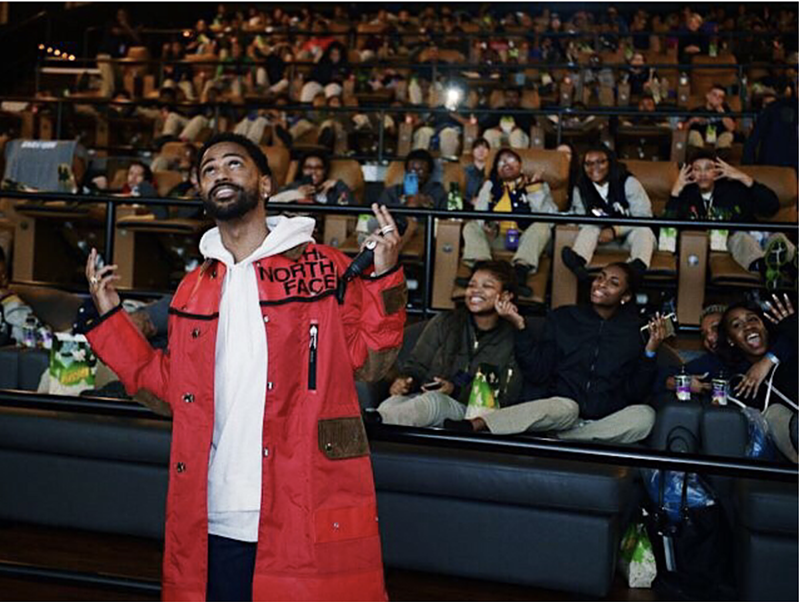 Sean Anderson, aka Big Sean, is making major moves in his hometown. But could one of them involve Ford Motor Co.'s newly acquired Michigan Central Station? Some signs are pointing to yes.

It was announced in February that Troy-based movie chain Emagine Entertainment would be teaming up with the Detroit rapper to open a luxury movie theatre in downtown Detroit. But one of the contesting locations may be the former train depot, Crain's reports.

The proposed theater, which at the time of the February announcement was slated to open in 2020, will have between 1,000 and 1,300 seats and 10 to 12 screens, according to Crain's. The venue will serve as a multiplex, which will include a stage and performance space for live music.

During Tuesday's Ford welcome celebration on the lawn of the 500,000-square-foot structure, it was revealed that the automaker is looking to complete its renovations by 2022. Ford is looking to create offices for 2,500 employees as well as retail space to be determined in part by the community with the possibility of residential.

Also targeting a 2020 opening is the Austin, Texas-based Alamo Drafthouse Cinema, which announced its plans for a midtown Detroit location earlier this month. Both theaters would bring first-run theaters to the city which currently has only two in operation — Cinema Detroit, the art-house theater in Midtown and Eight Mile Road's Bel Air Luxury Cinema.

Stay on top of Detroit news and views. Sign up for our weekly issue newsletter delivered each Wednesday.