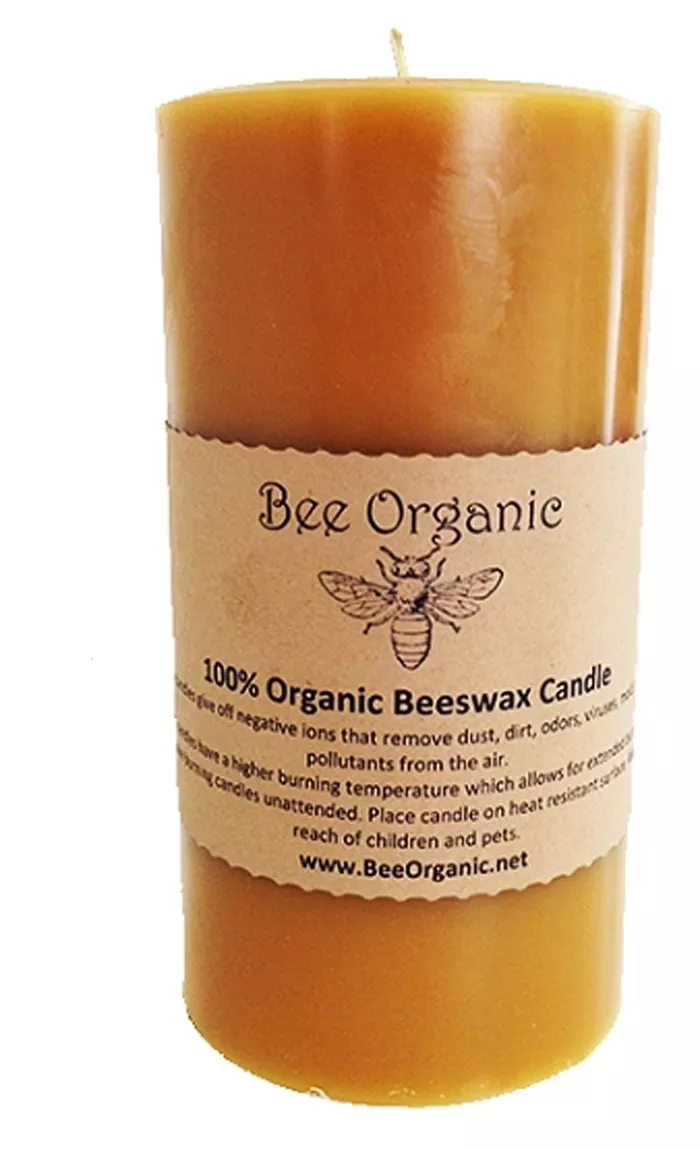 Bee Organic Wax Candles
Wax On, Wax Off | beeorganic.net
Soon to be available Whole Foods in Troy, this organic, all-natural line is made in Michigan by a local mom. Hoping to find a product to fight stretch marks while pregnant with her second child, Bee Organic founder Amanda Piszczek says nothing on the market fit the bill. So she decided to make her own. Bee Organic is preservative- and additive-free, made with USDA-certified organic beeswax shipped in from Africa.
We decided on the $7 sample kit, which comes complete with a lip balm, votive candle, body butter, whipped face cream, and sugar scrub. We ordered it on Monday night and received it by Wednesday around noon. The candle burned rather quickly, and someone began searching for a fire once the smell of the paper label burning started wafting around the office. (Upon further inspection of the website, a special "how-to" guide on burning wax candles does note that the label should be removed before lighting. Oops!)
Candles come in larger sizes and shapes, ranging from pillars as squat as 3 inches by 3 inches to twice that height, as well as 4- and 8-ounce jar candles. Votive and taper candles are available as well. Ranging in price from $14 to $26, the candles aren't cheap, but their local flavor mixed with the all-natural aspect makes for something worth spending a little extra dough on.
According to Piszczek, while she was using locally harvested honey and beeswax for a time, the only certified organic honey and beeswax is made out of the country. However, most other ingredients in her products are locally sourced, including all packaging and labeling.
Additionally, the lip balm was an instant favorite. The tin container requires the use of a finger for application, but the product is smooth, more akin to a gloss than a traditional balm.