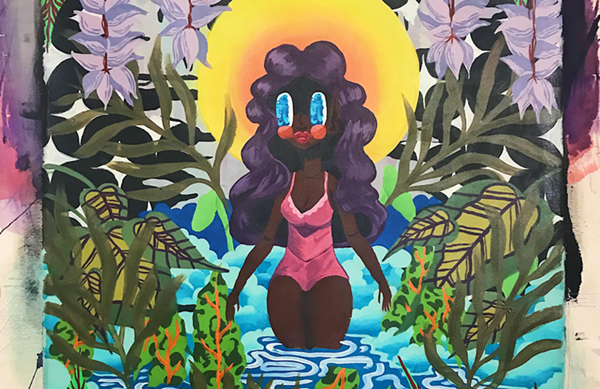 Detroit-native artist Paul Johnson — aka "ffty" — has built multiple bodies of work centered around variations of the same character — a voluptuous, doe-eyed figure that resembles the extraterrestrial version of the female form. In Johnson's latest body of work,
Sambo Princess
, his recurring character takes the form of a mystical African American woman and is meant to critique the ways that African Americans are depicted in media, specifically anime.
Johnson says his fascination with the female form started in adolescence. "As a hopeless romantic, angsty teen, I felt I wasn't popular with the girls, so the idea of drawing my own would suffice," says Johnson. However, this fixation wasn't drawn from some pubescent obsession with female sex organs, but a deep reverence and fascination with women as an entity. Johnson says that while he is "totally enamored with the female figure," he is careful not to hypersexualize the female body in his work, especially in his latest exhibition.
The title
Sambo Princess
is a play off the controversial children's book,
The Story of Little Black Sambo
, by Helen Bannerman. Johnson says the success of this book facilitated and spread stereotypes of African American people, similar to the demeaning and stereotyping nature of 19th century minstrelsy, where white actors used blackface to perform and mock African American culture. In
Sambo Princess
, Johnson uses the color of his trademark character as a form of social commentary.
"I'm showing the evolution of my quintessential character from a flesh anime tone down to chocolate and straight carbon black," says Johnson. Similar to the female characters in anime cartoons, Johnson's "princesses" have unrealistically perfect bodies, but their faces are overtaken mainly by their drooping, exaggerated eyes, giving off a disillusioned and almost disturbing affect. By distorting the faces of his characters, Johnson is seemingly making a statement about where viewers are placing their attention when gazing at these female characters. One of his pieces shows multiple of the "princesses" splayed in different poses while two floating heads stare down almost salaciously.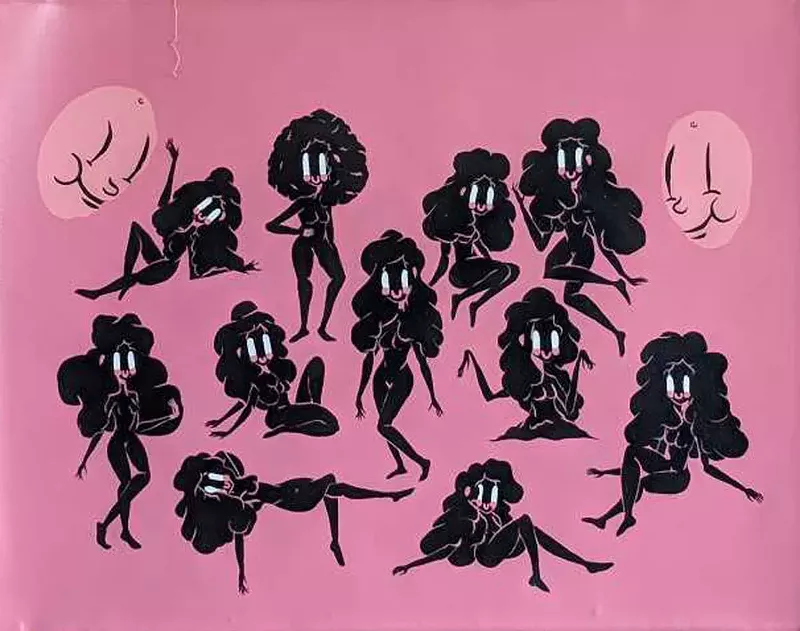 Although Johnson says anime "taught him how to love," he recognizes that the way some of the African American characters are portrayed is extremely problematic. "[The stereotypes] are even present in some of the anime I watch," he says. "Figures like Mr. Popo, who was a puffy-lipped slave in
Dragon Ball Z
, or Staff Officer Black, also in
Dragon Ball
." While Johnson's
Sambo Princess
undoubtedly draws attention to these stereotypes, he also gives power to the character by placing her in settings where she's depicted as a goddess or queen.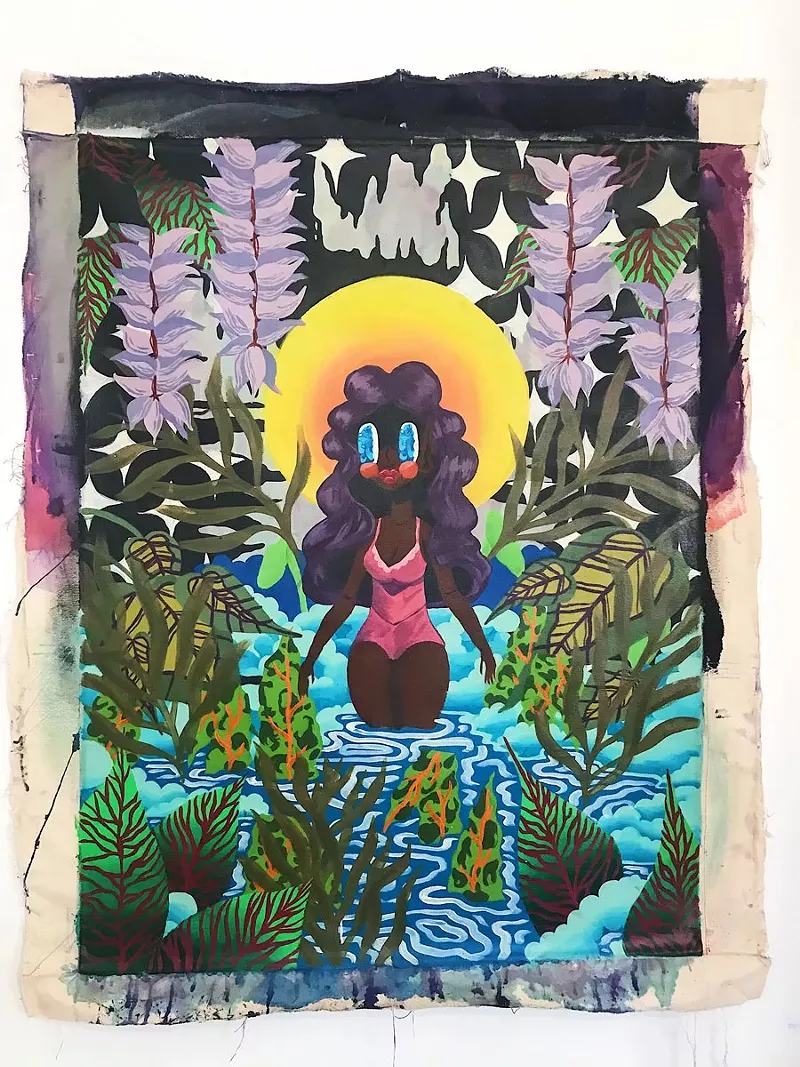 Described as a "loose collection" of work, Johnson's
Sambo Princess
sparks an interesting and necessary conversation about the depiction of African Americans in cartoon media while leaving room for Johnson to develop his narrative, stylistically and conceptually. The exhibition will be up at Grey Area, 4200 W. Vernor Hwy., Detroit, through May 6.