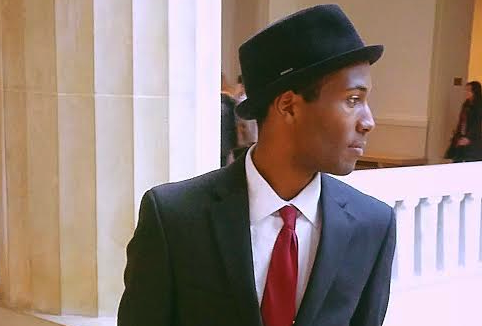 A recent
Metro Times
editorial intern has just been accepted on one of the world's most prestigious scholarships.
Aaron C. Robertson of Redford, who had an unusually productive internship with
Metro Times
this summer, has been named an
American scholar-elect for 2017
. At Oxford, he will pursue an M.Phil. in "modern languages."
A Princeton University senior, Robertson majors in Italian, and his research focuses on transnationalism and linguistic exchange in Afro-Italian literature. He's also no stranger to traveling overseas for education. In 2014 he spent the summer at Cambridge University in the UK, and the first half of 2016 at the University of Bologna in Italy.
Before his sojourn in Italy, the Detroit-born Robertson had risen to the post of co-editor-in-chief of
The Nassau Literary Review
, the second oldest undergraduate literary magazine in the country and the oldest student publication at Princeton.
Though our summer intern bullpen is often crowded with ambitious students wanting to make their summers count, Robertson was one of the most productive summer editorial interns at
Metro Times
in the staff's memory. Despite a shorter-than-usual summer term, given his demanding academic schedule, he wrote two-dozen pieces for
MT
, including a
cover story on Afro-futurism for our Aug. 10 issue
, and
the lead piece for our Fall Arts Guide
, about the activist artists who faced prosecution for their "Free the Water" artwork on a Highland Park water tower. He even wrote for us as recently as this month:
a guide for regional voters this past Election Day
.
Congratulations to Robertson. And though he'll be abroad, we hope to see again in our pages real soon.