Historian and former
Michigan Chronicle
writer Ken Coleman has recently added to the list of books on former Detroit mayor Coleman Young.
Forever Young: The Coleman Reader
is "a publication that is designed to offer a basic set of knowledge," according to the book's preface. The reader includes an abridged biography of the controversial politician, texts of major moments from his career, and an assortment of facts about his life for every day of the year.
A handful of books on Young were written in the years surrounding the end of his five-term run as mayor. Wilbur Rich's 1989 book
Coleman Young & Detroit Politics: From Social Activist to Power Broker
was a trailblazer for the books that followed and examined Young's career from an economic perspective. It set the stage for a number of studies on Young's political tactics and often troubled relationships with other city leaders.
In addition to his efforts to reform the city's police department and reduce violence against African-Americans, he was noted for his pro downtown development initiatives. This often put him at odds with community development organizers (many of whom were white veterans of the civil rights and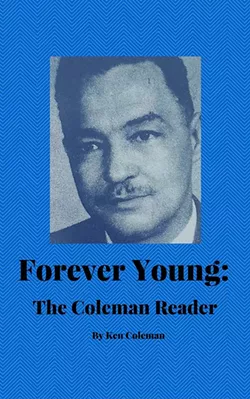 anti-poverty movements) who believed the restoration of low-income neighborhoods should have been one of the administration's priorities.
But Young had his sights set on the "Renaissance City" (the hoped for solution to "Murder City") with its dreams of department stores, condos, retail spaces, subways, and city skywalks.
In 1991, former
Detroit Free Press
journalist Bill McGraw wrote
The Quotations of Mayor Coleman Young
, a compilation of some of the mayor's more memorable sayings. Three years later, two more books followed. The first was
Hard Stuff: The Autobiography of Coleman Young
(which, funnily enough, was co-authored by writer Lonnie Wheeler). In the same year, former
Detroit News
reporter Richard Willing penned an unauthorized biography.

Forever Young: The Coleman Reader
is available as an e-book on Amazon and Smashwords. A limited edition of print books is for sale at Eric's I've Been Framed Shop, 16527 Livernois in Detroit. You can contact the store at 313-861-9263.