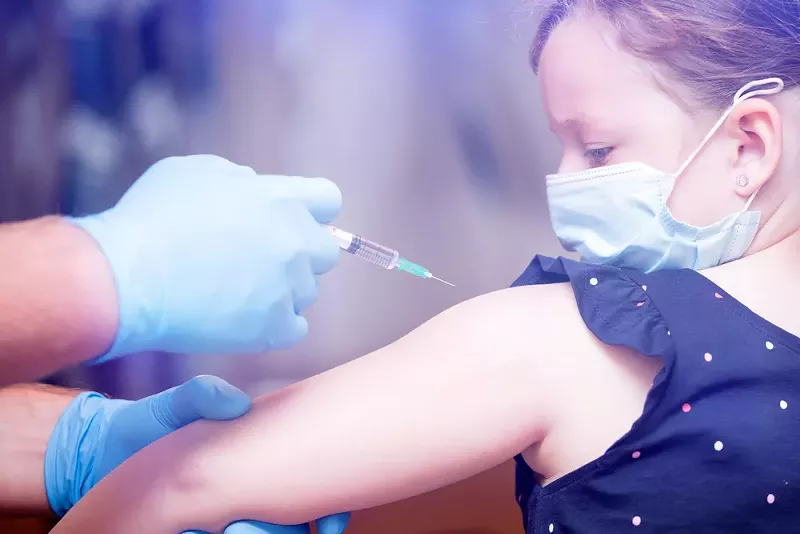 With the Food and Drug Administration authorizing the Pfizer COVID-19 vaccine for use on children ages 12 to 15 on Monday, the Centers for Disease Control and Prevention is meeting Wednesday to review.
Governor Gretchen Whitmer says that the CDC is expected to approve it soon, and when it does, the state will make the vaccine available to Michigan children.
"I encourage all parents with children in this group to have a conversation with your family doctor about the safe, effective vaccines as soon as possible," Whitmer said in a press conference on Wednesday. "As the number of Michiganders getting vaccinated increases, our COVID numbers decrease."
She added, "The vaccine is safe. It'll help protect you and your family and other people from getting COVID. Even if you have had COVID, you should still get vaccinated to protect yourself from variants or repeat infection."
Whitmer said more than 150 million Americans have received at least one dose of the vaccines. In Michigan, nearly 7.5 million doses have been administered, and more than 55% of Michiganders age 16 and older have received their first shots, while more than 40% are fully vaccinated, including 70% of seniors.
"The vaccine, like others before for polio and smallpox, is trusted by doctors," Whitmer said. "Vaccines are our best chance of putting this pandemic behind us and returning to normal. They represent hope and healing."
Whitmer said that when 70% of Michigan residents receive at least one dose, most pandemic restrictions will be lifted.
Dr. Joneigh S. Khaldun, the chief medical executive for the Michigan Department of Health and Human Services, said that Michigan's COVID-19 rates — the highest in the entire nation for more than seven weeks — have decreased as more people get vaccinated.
"All of the metrics we are tracking for COVID-19 are decreasing, although the virus is still very present across the entire state," she said.
"As a parent of two children in this age group, I am thrilled," Khadlun said of the news of opening vaccinations for children. "While we are still awaiting further guidance today from the CDC advisory committee on immunization practices, the authorization of this vaccine is an important milestone for our children."
She added, "Kids are not immune to COVID-19. We've seen many outbreaks among schools and school sports, and over 150 children in Michigan have gotten a very serious inflammatory syndrome from COVID-19 called MIS-C [Multisystem Inflammatory Syndrome in Children]. Unfortunately, many of these children have ended up in the intensive care units, and some have even lost their lives. So I'm asking all parents today to take this virus seriously and take your child to get vaccinated."
Whitmer and Khadlun called on primary care doctors to enroll as vaccine providers.
"The most important thing we can do right now is to make vaccines available for whenever someone is ready," Khaldun said. "We know that patients trust their doctors and when they are ready to get vaccinated, we want you to have vaccines on hand."
She added, "Now, we also know that everyone does not have a primary care doctor. So we are still focusing on our neighborhood, mobile and homebound, vaccination strategies to bring vaccines to where people are."
Stay connected with
Detroit Metro Times
. Subscribe to our newsletters, and follow us on Google News, Apple News, Twitter, Facebook, Instagram, or Reddit.