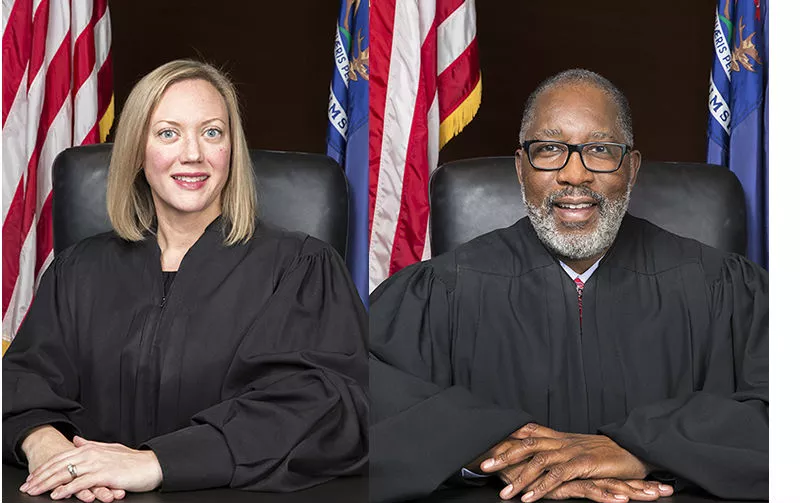 Gerrymandering is a hot-button issue in Michigan this election season, with the group Voters Not Politicians fighting to put a measure on the ballot that would end the practice of drawing districts around people based on their political affiliation. The proposal calls for a transparent and non-partisan redistricting process, but it's facing fierce opposition.
Citizens Protecting Michigan's Constitution has filed a lawsuit to block the proposal from reaching the ballot, alleging that the changes proposed by VNP are so extensive they can only be made through a constitutional convention. After receiving more than 400,000 signatures, Voters Not Politicians garnered unanimous support from a Michigan Court of Appeals panel for having met every legal obligation to bring the proposed amendment to a popular vote. However, Citizens Protecting Michigan's Constitution filed an appeal in a last-ditch effort to block the ballot measure from hitting the polls on Tuesday, November 6th.
Now, with the suit heading up to the Michigan Supreme Court on Wednesday, two of the high court's Republican justices will have to grapple with a possible conflict of interest. Justices Kurt Wilder and Elizabeth Clement, appointed by Gov. Rick Snyder last year and facing re-election, have received support from the primary financial backer of Citizens Protecting Michigan's Constitution — the Michigan Chamber of Commerce. It held a fundraiser for the two justices inside its headquarters in April. Further complicating things is the fact that Eric Doster, a lawyer on the case to derail the proposal, is married to the treasurer for Wilder and Clement's campaigns.
Experts say Michigan law can be murky when it comes to recusals. In an interview with Michigan Radio's
Stateside
, Douglas Keith of the Brennen Center for Justice at New York University says the law clearly states that judges should recuse themselves if a spouse is involved in the case or if they stand to benefit financially from the outcome. Otherwise, he says the law leaves recusals up to a judge's discretion.
"Judges are generally the best judges of what amount of possible bias will affect their decision. So the more important question is, 'What does the public think?'" Keith states. "We polled a while back and found that 90 percent of people think judges shouldn't be hearing cases involving major campaign donors, and yet most states, including Michigan, don't have rules that expressly prohibit judges from hearing those cases."
But Keith says that if one party were to press the issue of potential bias — Michigan law allows the full court to vote on whether a judge should be barred from ruling in the case. Voters Not Politicians, however, is not pursuing that avenue.
"We think the Michigan Supreme court will be able to fairly review the case on its merits and agree with the Court of Appeals," says Liz Battiste, spokesperson for Voters Not Politicians. "We're confident that we'll be on the ballot."
The anti-gerrymandering proposal comes at a critical time for the Republican Party, which has been facing intense criticism on both a state and national level. With Republicans currently holding the majority in the state House and Senate, putting an end to gerrymandering would likely result in a significant blow to the party in 2020.
Stay on top of Detroit news and views. Sign up for our weekly issue newsletter delivered each Wednesday.