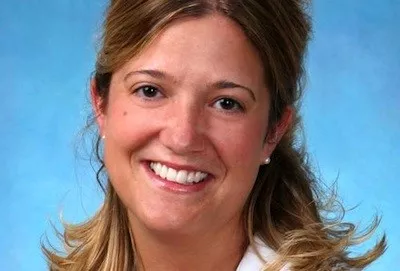 In a just world, Gov. Rick Snyder would have resigned after learning his emergency managers had created a public health disaster in Flint. We all know that didn't happen. Instead, he has clung to power stubbornly.
As Jim Lynch reported for The Detroit News
, as high-level Michigan officials were already aware of the worries of Flint residents in July, "lower-level officials continued to downplay the severity of Flint's drinking water problems for almost three more months." According to the reporting by Curt Guyette of the ACLU, some of the people who were running interference for Gov. Snyder were less than truthful, and quietly resigned later, including
Dan Wynant
,
Brad Wurfel
, and his wife Sara Wurfel.
Sara, of course, was featured prominently in an ACLU video called "Circle of Lies."
The video catches Wurfel alleging
that
Detroit cut Flint off from city water
, necessitating the switch to the Flint River as a source.
As anybody who's been paying attention now knows, that wasn't true: As the ACLU points out, they have obtained a document proving that the city deliberately decided to switch from the Detroit water system to the river.
Given the example that Gov. Snyder has set, using every trick at his disposal to avoid accountability, from
using your tax dollars to defend his keister
to
having his transition advisory board strip Flint of its right to sue Lansing
, we sort of expected that all involved would take their cues from Snyder and just keep their heads down and hope the scandal — involving death, disease, and permanent brain damage — would just blow over.
And so, yes, we expected former Snyder administration staffers to find roles elsewhere and to try to go on with their lives.
But we sort of expected them to not be all that visible. At least not to end up in our inbox week after week.
That's where we've found Sara Wurfel lately, writing us about "Improving health and wellness of Southeast Michigan residents." See, in her new job at Truscott Rossman, she's lobbying for the RTA plan.
Again, I guess it indicates the mentality of Snyder's minions: Without awareness of the irony, Sara sends me emails week after week about "creating livable, healthy communities" so that our residents "lead healthy, productive lives."
Is it just me, or does this seem like a sick joke? The flak who was covering for Gov. Snyder, and who the ACLU basically proved was full of crap, has become the person who's personally stumping for the RTA plan?
I've already expressed my doubts about that plan
, but this is the kind of thing that makes me wonder just how clueless the RTA, Truscott Rossman, and PR agencies in general are.
At the very least, given the PR industry's obsession with optics, you'd think the firm could find another face for their campaign. Wouldn't you? Or do Lansing's movers and shakers simply know no shame these days?