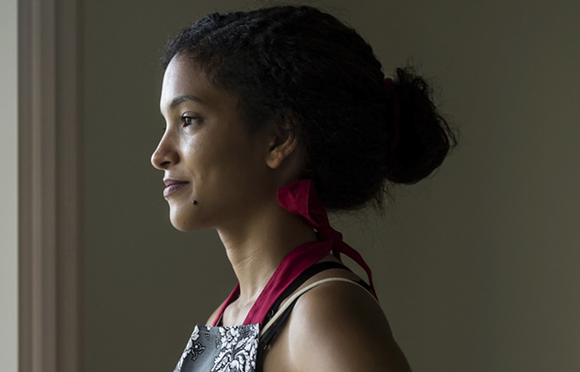 The Kitchen Ramarj pop-up is the brainchild of Ameneh Marhaba, a 22-year-old with a colorful, international history. Her mother is Liberian and her father is Lebanese. She lived in Lebanon as a child and then in Liberia until she was a teenager, which instilled in her a family knowledge of two very different cuisines. Perhaps you saw her featured in
our story on how African and West Indian flavors are finding an outlet in the local pop-up scene
.
Marhaba's unusual fusion fare returns this month, with a Liberian-Mediterranean pop-up meal. Appetizers will include lentil soup made with a recipe from Marhaba's family, and such Liberian street food as kala, a sort of Liberian doughnut served with spicy pepper sauce, and diced plantains.
The entrée portion of the meal will feature "chuck rice," served with seasoned beef gravy, a burgul-lentil pilaf with caramelized onions and cucumber yogurt salad, and "peanut butter stew<" cooked with seasoned chicken and served with white jasmine rice.
For dessert, guests will enjoy coffee cake, banana balls, and coconut candy.
The pop-up will take over the space of Brooklyn Street Grill, for three and a half hours, beginning at 7 p.m. Sunday, Jan. 29, at 1266 Michigan Ave., Detroit. To make your reservation by purchasing your $25 ticket, see
the pop-up's EventBrite page
.