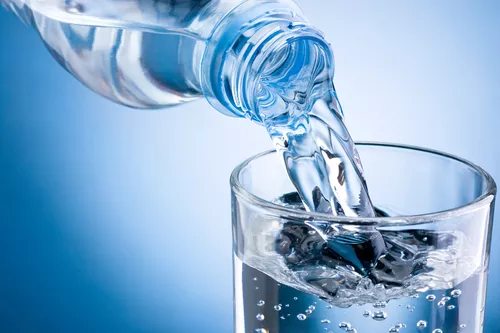 On Thursday, Nov. 10,
a federal judge ordered
the state of Michigan and the city of Flint to ensure that every Flint household has safe drinking water. That means homes must receive bottled water deliver unless the government verifies, on a regular basis, that the home has a properly installed and maintained faucet filter, or the home declines delivery.
Of course, this whole crisis wouldn't have happened without Gov. Snyder and state Republicans pushing its emergency management legislation through — even after voters rejected it in a statewide referendum. Then, after a Gov. Snyder-appointed emergency manager switched Flint city water to the corrosive Flint River, that city's residents began complaining of rashes and mysterious ailments. Researchers confirmed that the water had toxic amounts of lead, charges the state of Michigan sought to dismiss and discredit.
So what's the state's response to the court order?
It will fight it. Today the state filed a motion to stay with the federal district court in Detroit. And if the motion is denied, the state could also appeal to the Sixth Circuit Court of Appeals.
The city of Flint did not join the state's stay motion.
Needless to say, the move leaves plaintiffs in the case angry and disgusted.
"It's sad that the state of Michigan continues to disenfranchise the community of Flint," said Pastor Allen Overton with the Concerned Pastors for Social Action. "What happened to Governor Snyder's pledge that he would work to fix Flint's drinking water crisis? This action today inflicts more harm on a city that's already hurting"
Henry Henderson, Midwest director for the Natural Resources Defense Council, called the attempt to stall the court order "an obvious insult to the people of Flint, whose tap water has been contaminated with lead for more than two years."