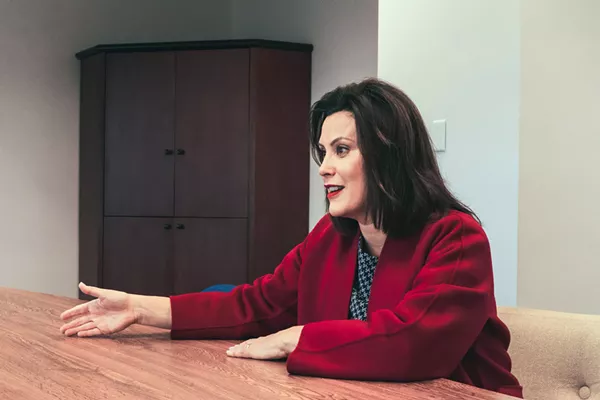 Amid a state of emergency that called on Michigan residents to conserve heat amid sub-zero temperatures, Gov. Gretchen Whitmer is now calling for a review of the state's energy supply and preparedness.
On Thursday, Whitmer called upon the Michigan Public Service Commission to conduct a review following a recent fire that occurred at the Consumers Energy compressor station in Macomb County. The fire incident resulted in an emergency warning to Michigan homeowners and businesses to lower their thermostats to 65 degrees in a bid to cut back natural gas usage until noon on Friday, though the company later said that thanks to cooperation it was able to change the time to midnight on Thursday evening.
"Today I'm also asking the Public Service Commission for an initial statewide review of supply and deliverability of natural gas, electricity and propane and contingency planning," Whitmer said in an address to the emergency operations center located in
Diamondale
, the
Free Press reports
.
Attorney General Dana Nessel also cautioned consumers today to beware of scammers looking to make a quick buck during a statewide emergency.
"Utility companies never call customers requesting immediate payment to keep services from being shut off," Nessel said in a statement. "They also don't ask for payment by gift card, bitcoin, or money order. If consumers suspect a call to be fraudulent, they should hang up and immediately call the utility at the telephone number on their bill and ask to speak with a customer service representative."
Nessel has employed her Consumer Protections team to handle complaints regarding energy scams. Consumers that believe they have become a victim of retailers engaging in predatory behavior that violates the Consumer Protection Act are encouraged to file a complaint at
Michigan.gov/agcomplaints
or to call 1-877-765-8388.
Get our top picks for the best events in Detroit every Thursday morning. Sign up for our events newsletter.