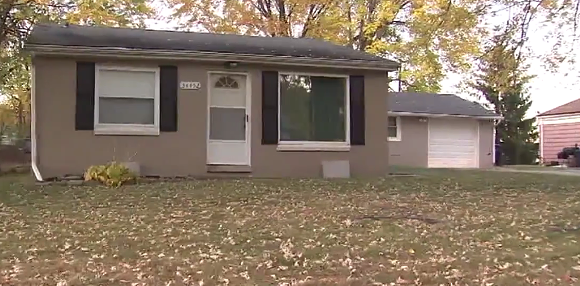 A metro Detroit man received surprising news last week: the garage attached to his house wasn't his and it had just been auctioned off.
Fox 2 Detroit
reports that Westland, Michigan's Aaron Dehetre bought a three bedroom, two bathroom home with an attached garage seven years ago and has quietly and consistently been paying off his mortgage ever since. Then, one day last week, he woke up to a foreclosure notice on his garage door.
Turns out, the property lines of Dehetre's digs were a bit more snug than he had anticipated. "The house was built in 1942 and neighbors remember a dying family member and survivors chose to split the garage off," Fox 2's Ron Savage reports. "But another key when he bought the house, he did not order a staked survey with engineers to stake out and survey the property lines. All Wayne County knew was they had a Westland garage owner not paying taxes," Savage writes.
According to Savage, Dehetre will now have to take his battle to county big wigs. "I would have to go to the county if I lose the garage," Dehetre says. "Somehow get a building permit to rip a hole between the two buildings to separate [the garage and the house]."
Read the full story right here.