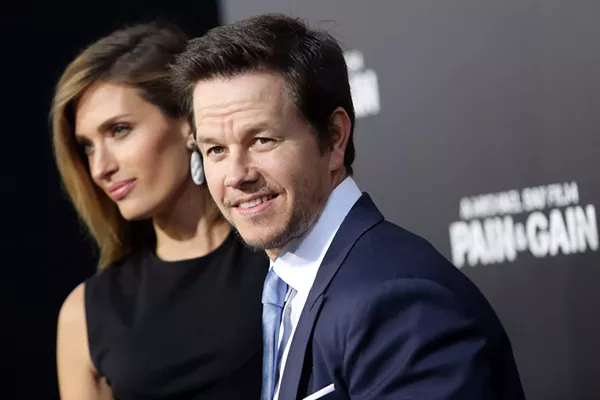 If
exaggerated windmills
don't do the trick, perhaps Mark Wahlberg's endorsement will.
On a visit to metro Detroit this weekend, the actor, burger man, and Boston native had a message for Amazon CEO Jeff Bezos: Bring your company's second headquarters to Michigan.
"Jeff Bezos, come on, buddy. This is the home of American industrial," Wahlberg said during a visit to his Wahlburgers chain location in Greektown.
"You know what? I'm going to call him myself."
It's a bit of a head-scratcher — do all rich people just have one another's numbers? But we're also confused because Wahlberg's native Bay State pitched
more than two dozen
possible sites for HQ2 to the e-commerce giant. But cool — maybe his Detroit area burger joints could benefit from the boost of 50,000 Amazon workers (he says he's also bringing a Wahlburger location to Royal Oak), or maybe he's just brave enough to eschew notions of hometown loyalty to stand up for what he
thinks
is right (after all, Detroit > Boston).
Wahlberg did not say where in Michigan he'd like to see Bezos bring his headquarters. Detroit and Grand Rapids have submitted
pitches
.