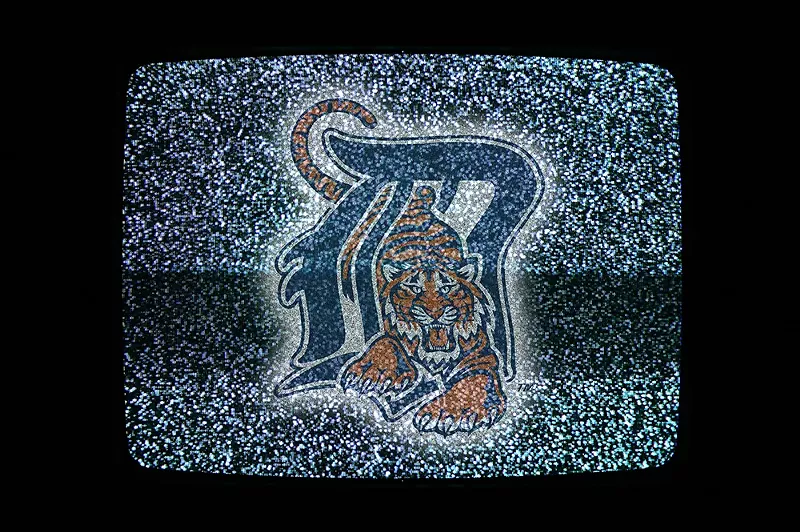 Sports fans in metro Detroit in recent seasons may have noticed fewer Tigers, Pistons, and Red Wings telecasts on Bally Sports Detroit.
More games now leak out to long-established cable networks like TNT or ESPN. Carried by most cable systems, they are generally easy to find on your television.
But a few games also are trickling onto streaming services like Peacock, Apple, and Hulu. These outlets are harder to find. You pay more for them, too. And they might not let you record the telecast or easily surf other channels during commercials or intermissions.
If that annoys or confuses you, get used to it.
Fans around Michigan — and many other major-league sports markets — may soon encounter major confusion and a big price spike because a company called Diamond Sports Group may file for Chapter 11 bankruptcy by Wednesday, March 15.
Diamond owns Bally Sports Detroit and Diamond is owned by Sinclair Broadcast Group. Last month, Diamond missed an interest payment of $140 million on debt of close to $9 billion, according to The New York Times, and owes about $2 billion this year in rights fees.
The Tigers are one of 14 Major League Baseball franchises carried by Bally. Locally, the channel was known as "Fox Sports Detroit" until Sinclair sold "naming rights" in 2020 to gambling promoters.
Nationwide, Bally televises 42 teams in MLB, the National Basketball Association, and the National Hockey League, including the Pistons and Red Wings. But for how long?
The web site Sportico reported last month that, during its last earnings call, "Diamond said it has enough money to power its way through the end of 2023, although it warned investors that its estimates are largely dependent on macroeconomic headwinds."
Another warning came from Rob Manfred, commissioner of MLB, who told reporters: "If Diamond doesn't pay under every single one of the broadcast agreements, that creates a termination right and our clubs will proceed to terminate those contracts."
What might this mean for Detroit baseball fans, who expect Bally Sports Detroit to begin showing the regular season Tigers' games beginning on March 30 at Tampa Bay?
In the short term, all partners and creditors could keep the Bally system intact for now — if and when Bally reorganizes under Chapter 11.
How much would you pay to watch the telecast of Opening Day at Comerica Park? Maybe $2? How about $5?

tweet this
Another option for baseball season would be for the MLB television network to pick up some or all of Bally's local rights, produce those games itself, and market them without local blackout through cable or satellite systems.
But, eventually, local sports fans may have to subscribe to internet apps by the year, by the month or even by the game to view their teams on streams through the internet.
And if you are already a cord-cutter, Bally Sports Detroit already has a just-launched app for you: Bally Sports Plus for $19.99 per month or $189.99 per year. Please excuse or ignore all the glitches.
Think about where all this might lead. In addition to subscription packages, they could sell individual telecasts on a game-by-game basis, in the pay-per-view method used by boxing and other fighting sports.
How much would you pay to watch the telecast of Opening Day at Comerica Park? Maybe $2? How about $5?
Once upon a time, skeptics said Detroit fans would never pay for sports on TV. Then came ON-TV, PASS, Fox Sports, and, for now, Bally. Hey, they could even sell single telecasts with "dynamic pricing," the way they now sell tickets at Comerica Park.
"Dynamic pricing" — an unlimited cost ceiling, whatever the market will bear — used to be called "ticket scalping." Like marijuana, pornography, and sports gambling, "dynamic pricing" was once illegal. In that "dynamic pricing" is now legit, why not take it to the next level on one-time telecast sales of sports games?
By the time they figure this all out, the sports television industry may see its biggest revolution since the 1980s, when cable emerged as a money fountain for professional and college leagues. But "cord-cutting" is changing that decades-old business model.
This tectonic shift in TV sports comes in part because cable subscriptions have dropped in the last decade from 100 million homes to 70 million. Companies like Diamond (and Bally) feel squeezed by a shrinking subscriber base reluctant to pay more (in their "cable bundle") for sports that they don't want to watch.
Spinning regional sports networks off cable and onto a streaming service would force the sports viewers to bear more of the cost and not share it with non-fans.
And in an age of viewing-on-demand without commercials, a live sports event remains a valuable property because each game is a unique and unscripted drama that forces its live audience to endure ads for alcohol, injury lawyers, and gambling casinos.
It would be good to hear from Bally Sports Detroit about its contingency plans for the near future as well as its long-term outlook, but interview requests to them in recent days have been politely declined.
BSD executives referred questions to Diamond corporate vice-president Whitney Burak, who wrote in an email: "We are not providing comment right now related to Diamond financials."
Come what may, after this all shakes out, rest assured that the promoters of baseball, basketball, and hockey will figure out some way to sell us their televised games. The money will still be there for sports TV, but the flow is about to change.
Update: After this column went to print, Bally Sports group filed for bankruptcy protection on Tuesday.
Coming soon: Metro Times Daily newsletter. We'll send you a handful of interesting Detroit stories every morning. Subscribe now to not miss a thing.

Follow us: Google News | NewsBreak | Reddit | Instagram | Facebook | Twitter