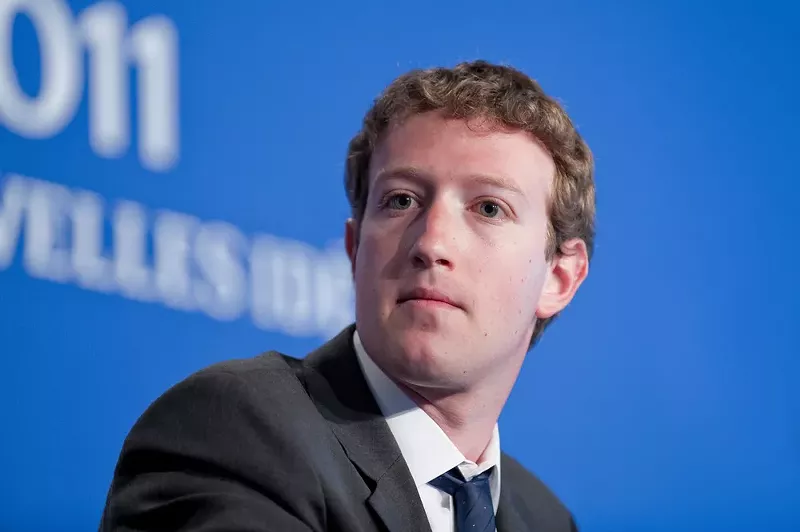 In the old days we got our news from these tangible objects we called "newspapers." They were literally delivered to our doors every morning.
Printed upon these paper products were stories that hardworking journalists had slaved over, working countless hours to ensure every detail was accurate. Because once you print it, there's no going back.
But in the year 2018, most people are getting their news in ways we couldn't have imagined even just 20 years ago. The industry was "disrupted" by Silicon Valley. Now, we get most of our news from Facebook.
Like most media organizations,
Metro Times
gets a great deal of its traffic — as much as a third— from social media, mainly through Facebook. As a free publication, those clicks are integral to keeping the lights on and people employed.
However, we could face a huge challenge in the days and weeks to come.
Facebook, known for periodically rolling out pesky tweaks to its news feed-curating algorithms under the guise of improving user experience,
has once again announced it's changing things up
. Under fire for the role that the social media platform had in spreading propaganda and misinformation during the 2016 presidential campaign, the company has announced it is attempting to get out of the news business. Soon, the platform will prioritize content from your family and friends — and essentially punish posts from news organizations, businesses, and brands. In short, that means you're likely going to be seeing a lot more
fake news
stories posted by your crazy Aunt Susan, and less boring yet important articles from real news organizations, because people don't tend to share those on social media.
The good news is you're not defenseless against Facebook executive Mark Zuckerberg's latest power trip. Here's a short list of things you can do to keep up with Detroit
Metro Times
and our award-winning (yes, award-winning) coverage.
1. Sign up for our newsletters.
Each week we deliver three dedicated newsletters to your inbox: Wednesday's takes a look at the latest issue, Thursday's lists upcoming events to help you plan your weekend and beyond, and Friday's got Detroit dining news. (You can also sign up to get emails for other promotions as well.) We promise to never share or sell your information with third parties because we're cool like that. You can sign up for them
here
.
2. Make Metro Times your homepage.
Hey, it's just a suggestion.
3. Pick up our weekly print issue.
It comes out every Wednesday. We work really hard on it.
4. Tell Facebook you want to keep real news in your feed.
Here's a short tutorial.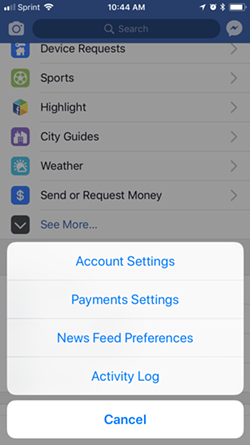 • iPhone — Open your Facebook app, click on the three-line icon in the lower right-hand corner. Scroll to the bottom and click "Settings." Then select "News Feed Preferences." A new menu will pop up — click "Prioritize who to see first." Voila! From here you can curate what will appear first in your new feed. Make sure to add
Metro Times
to the list.
• Android phones — Open your Facebook app, click the three-line menu in the upper right-hand corner. Scroll to the bottom and click "News Feed Preferences." Then click "Prioritize who to see first" and begin selecting the accounts you'd like to see in your feed.
• Desktop — Open Facebook and click on the down arrow icon in the upper right hand corner, then scroll down to "News Feed Preferences." A pop up menu that looks like this will appear.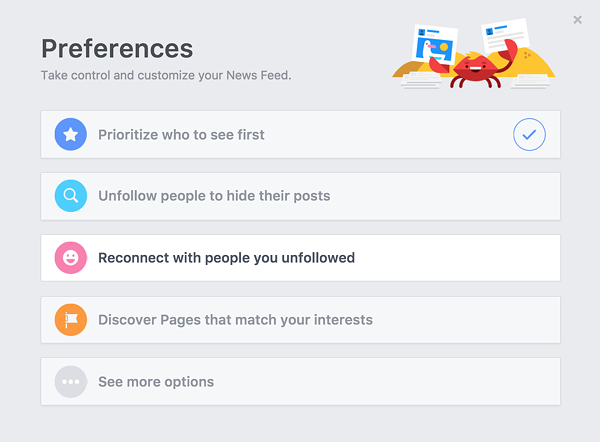 Click "Prioritize who to see first" and begin curating your newsfeed so the algorithm cyborgs can't do it for you.
Of course, you can also do this for other publications you care about, too. As always, thanks for reading.