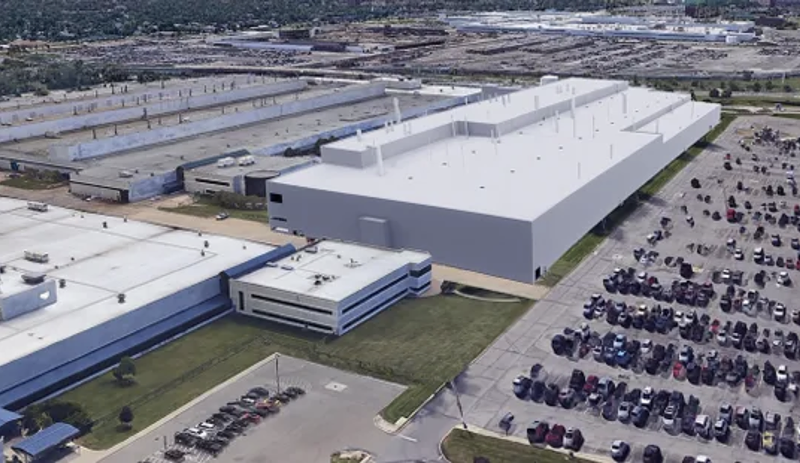 Fiat Chrysler is asking Detroit and state taxpayers to kick in at least $160 million dollars for its proposed Mack Avenue plant on Detroit's east side.
Of that total, around $13 million in tax incentives would provide relief from city taxes, while the remainder would come from the state.
The automaker was supposed to present a list of community benefits it will provide in return for the taxpayers' contribution during a meeting with residents last week, but it failed to do so. Company reps then said they would provide the list at a Monday evening meeting.
Fiat Chrysler has said it plans to invest $1.6 billion building a new plant at its Mack Avenue facility and $900 million to modernize its Jefferson North Assembly Plant. That includes the creation of just under 5,000 jobs and about 1,085 temp jobs. The new Jeep Grand Cherokee, as well as new three-row and plug-in hybrid versions of the SUV, will be built at the plant.
The city said during an April 14 meeting with residents that it will invest $300 million in the surrounding neighborhoods. However, its breakdown is somewhat vague. That total includes $5.4 million for demolitions; $2 million for "workforce" investment; $2 million for education that includes development of a "pipeline" leading kids into manufacturing careers; $1.8 million for housing investment that includes grants and no-interest home repair loans; and $500,000 for "other neighborhood improvements" that includes neighborhood studies and new park amenities.
The proposal comes just after General Motors screwed over the city by closing its Detroit-Hamtramck Assembly Plant. GM received
hundreds of millions of dollars in tax incentives for the project
, but it never met its employment goals or delivered what it promised. Still, city and state leaders are once again considering more tax incentives for an automaker.
Residents who live around the proposed project's sites have been meeting with company representatives, the Michigan Department of Environmental Quality, and other government officials.
Gregg Newsom is among them. He says he's concerned about the plants' impact on air quality and said plans to lower emissions in a predominantly white suburb while increasing them in a neighborhood that's 92 percent black is a "textbook example of environmental racism." The automaker is required by law to reduce emissions elsewhere if it increases them in Detroit, Newsom says.
He adds that he's concerned that the benefits offered won't "support the people in the area who need them most — those who are unbanked, who have no or bad credit, and those on a fixed income."
"While there are line items designated in support of these efforts, they fund existing programs that are not accessible to everyone who needs them," Newsom said, adding that he's also concerned that jobs won't go to people in the neighborhood, despite what Fiat Chrysler and the city claim.
The Neighborhood Advisory Council will vote on Fiat Chrysler's community benefits package on Wednesday. However, it's an advisory council and can only make recommendations. The Detroit City Council, which is known for approving just about any tax incentive request from a developer, will consider its portion of the package on April 30.
Stay on top of Detroit news and views. Sign up for our weekly issue newsletter delivered each Wednesday.