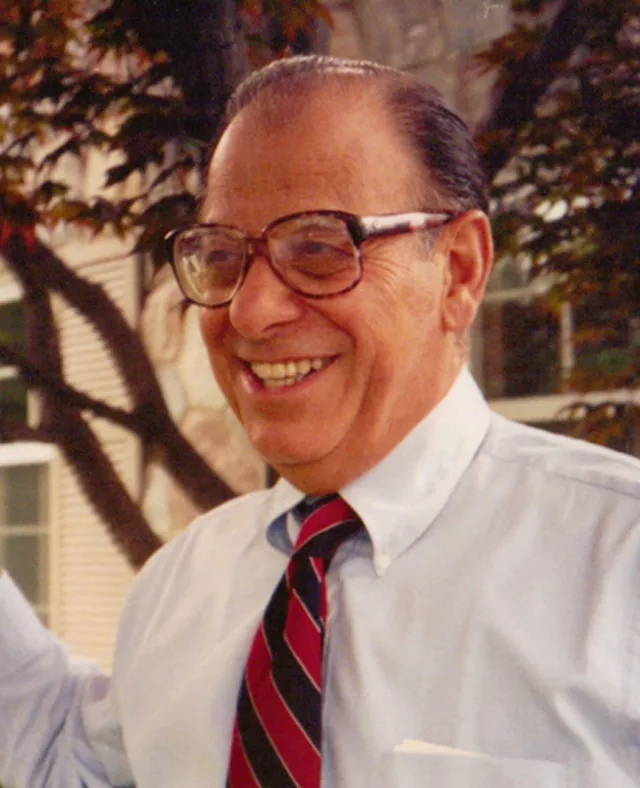 News Hits is sad to report that a good man has died.
Leonard Grossman of Bloomfield Hills passed away Monday, one day shy of his 89th birthday. The official cause of death was respiratory failure, but he had suffered from Alzheimer's the past few years, daughter Luanne Grossman tells us.
A native Detroiter, Leonard Grossman was raised in the metropolitan Detroit and served with the 94th Infantry Division in Europe during World War II. He received a B.A. and law degree from the University of Michigan, and went on to a career in real estate development.
We knew him, though, through his association with this paper, and through his dedicated work with an array of progressive causes.
An early investor in this paper, Leonard played a key role in its history.
"Len was one of the lions of Detroit," says Metro Times co-founder Ron Williams. "He was a gentle and kind warrior and extremely effective behind the scenes in many, many ways. As board chair in the '90s, he masterfully navigated Metro Times through the inevitable craziness associated with publishing. He always brought to the table a ready smile, a joke and a voracious appetite for justice. He was one of the most inspiring people I have ever known."
Leonard was a past president of the Michigan Branch of the American Civil Liberties Union. He was also a founding member of the nonprofit Maurice and Jane Sugar Law Center, which provides legal support for working people and communities. A past board member of the Fund for Equal Justice and the Cranbrook Peace Foundation, he was for many years also the treasurer for annual Buck Dinner, which raises money for progressive causes.
A recognized leader in this region's progressive community, he was content to work behind the scenes without seeking the limelight.
"He was a great unsung hero behind all sorts of good things, but didn't ever want to take credit," says columnist Jack Lessenberry. "He was just a wonderful, truly decent gentleman. A real mensch."
"His work for progressive causes was constant," says Rudy Simons, another longtime progressive activist who had a 50-year friendship with Leonard.
"He was a sweet, sweet man," adds Simons. "Anyone who asked him for help, he would help. Someone joked that it is a good thing he wasn't born a woman, because he couldn't say no to anybody. I never heard a negative thing said about him."
He is survived by his wife of 53 years, Audrey. The couple had six children and 10 grandchildren.
Services will be held at 11:30 a.m. Thursday, Jan. 27, at Birmingham Temple, 28611 W. 12 Mile Rd., Farmington Hills.
So long, Leonard. It was good to know ya.