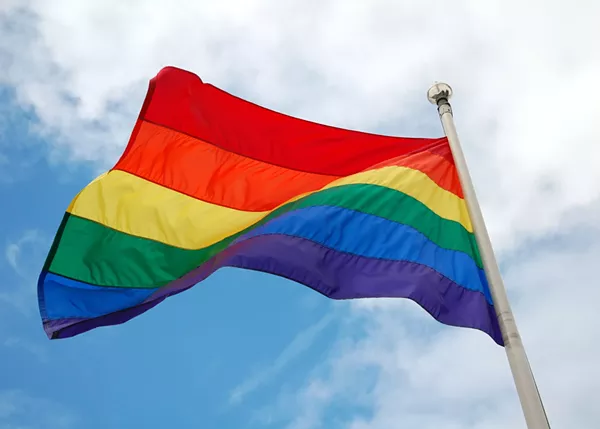 The City of Detroit has raised the LGBT rainbow pride flag over Hart Plaza for the first time to mark Pride Month. The Tuesday flag raising comes ahead of Motor City Pride Festival, which will be held at the outdoor event space this Saturday and Sunday.
"Today's LGBT pride flag raising is a small gesture but it says a lot to our LGBT community: Detroit's got your back," Detroit Police Chief James Craig said in a release. Craig is also deputy mayor and represented the Duggan administration at the event. Leaders from Motor City Pride, Equality Michigan and LGBT Detroit were also on hand for the raising.
Mayor Mike Duggan, in the release, said he and his administration are proud to be "building a diverse city that includes our LGBT neighbors."
The weekend pride event in downtown Detroit draws tens of thousands of people each year. This year, city officials say it will offer more than 130 exhibits where LGBT people can connect with non-profit groups and businesses that support equality.
The event will culminate in a parade that steps off at 11:00 a.m. Sunday at the corner of Fort and Griswold Streets. City officials say the festival will also offer five stages of entertainment.