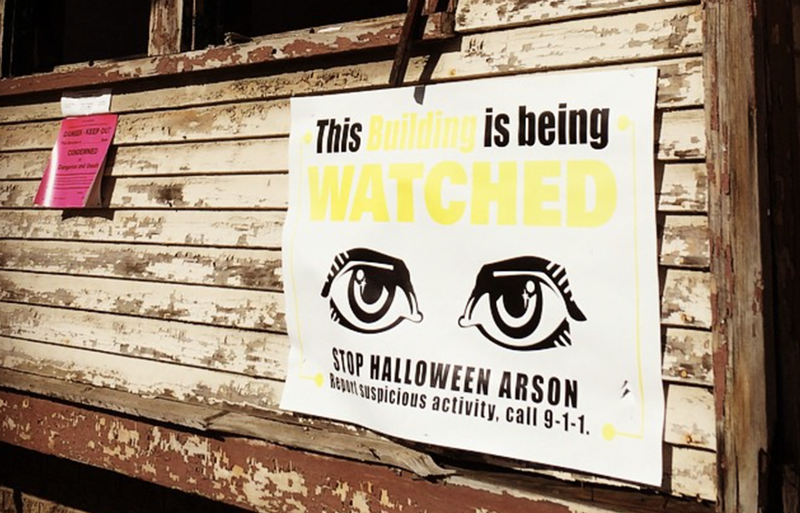 After more than three decades in which Halloween in Detroit was marked by a fire department and volunteer effort aimed to crack down on arsonists, city officials say they're pulling the plug on "Angel's Night."
The effort began in the 80s, at a time when it was common for more than 800 fires to burn in Detroit over the three-day Halloween period. These days, the numbers are far lower, with fewer than 60 fires reported on Halloween and the days leading up to it in each of the last three years.
This year's numbers were the lowest yet — with just 54 fires reported during the Halloween period — an average of 18 a day.
And apparently, that's good enough.
"After three years of Angels' Night not being any different than any other day, it's time," Detroit Mayor Mike Duggan was reported to have said in a news conference Wednesday morning. About 30 of the fires started over the three-day stretch were structural — an average of 10 a day. Detroit sees about eight structural fires per day, according to a city spokesman.
Detroit Police Chief James Craig and Fire Commissioner Eric Jones recommended putting an end to Angel's Night. It will be replaced, beginning next year, with a family-friendly Halloween celebration, officials said.
"It's clear this is the time to give Halloween back to our children," Duggan said in a media release. "Halloween in Detroit isn't going to be about fear, it's going to be about fun."

The city touted a reduced number of vacant structures as reason that fires are down.
Metro Times
has never seen this data.
The city has demolished about 13,000 structures in recent years using federal dollars, but buildings continue to go vacant with the city's
foreclosure crisis
largely unaddressed. A recent report found
vacancy is actually up
in the city, though the report counted vacant units versus structures. About 75 percent of Detroit's housing is made up of single-family homes. A separate report that looked at 63,000 parcels in the city found
vacancy increased by 64 percent between 2014 and 2016
.