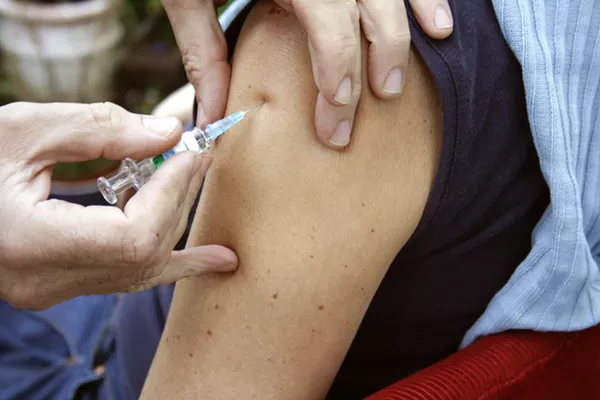 The Detroit Health Department is hosting a vaccination clinic aimed at combating an ongoing Hepatitis A outbreak that has infected more than 150 city residents.
Food workers are encouraged to get inoculated at a Jan. 29 all-day clinic at the Samaritan Center near Chandler Park. The city says it will also begin offering Saturday hours at its regular clinic to accommodate a variety of schedules.
"By getting the Hepatitis A vaccine, it helps to protect the food worker, and the community," Detroit Health Department Director and Health Officer Dr. Joneigh Khaldun says.
Over the past year and a half, health officials say nearly 700 people have been infected by an outbreak concentrated in Southeast Michigan. Because person-to-person transmission occurs through the "fecal-oral route," food workers can be more likely to spread the disease. Food workers at several Detroit eateries have been found to have the virus over the past few months.
The food-worker specific vaccination clinic is the second to be hosted by the city since the outbreak began. It will be held Monday, Jan. 29 from 10 a.m. to 8 p.m. at the Samaritan Center Kilpatrick Conference Room located at 5555 Conner in Detroit. People are asked to bring their identification and proof of insurance. Those who do not have insurance may qualify for a free vaccination.