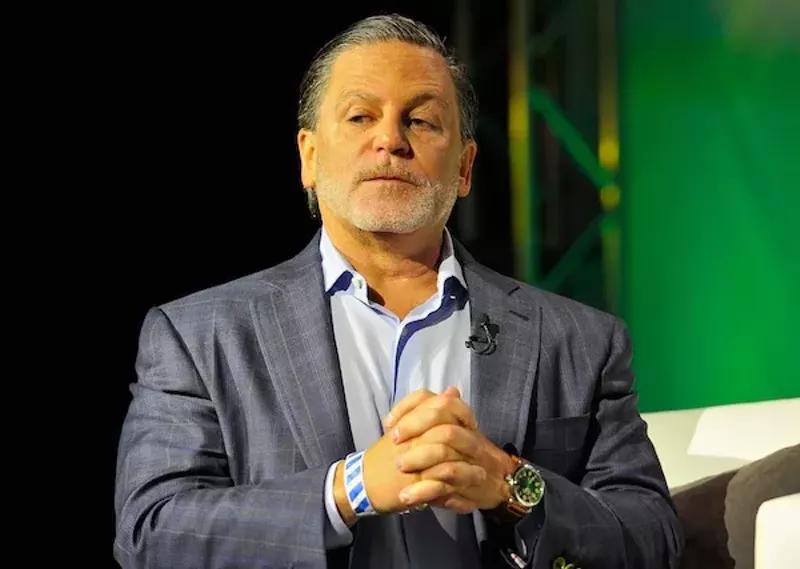 Michigan's richest resident will take home $250 million in state taxpayer funds to help finance four new developments in downtown Detroit.
On Tuesday afternoon, the Detroit City Council approved the money for Bedrock, Dan Gilbert's development company, over the objections of residents who questioned the need to provide a billionaire with taxpayer money. Gilbert's net worth is estimated at $5.6 billion.
The proposal
was held up in committee last week
after residents expressed similar concerns to council's planning and economic development committee. While some stakeholders once again voiced opposition to the proposal during public comment at Tuesday's full council meeting, only council member Raquel Castaneda-Lopez voted no. (Council member Mary Sheffield was absent.) She said she believes a
stronger community benefits ordinance
needs to be in place.
"I believe the community benefits ordinance should also be transformational. [The current ordinance] doesn't lead to systemic change for the community," she said.
As she spoke, council member Scott Benson shut her down on a point of order.
After the meeting, she provided a statement to
Metro Times
.
"This transformational brownfield signifies a significant scaling up
of public support for Bedrock. While I am encouraged by many of the
community programs that Bedrock runs, I haven't yet seen a reciprocal 'scaling up' of investment in the community beyond a commitment to continuing existing programs," she said.
"A transformational brownfield should equate to transformational benefits. My 'no' vote reflects a fundamental disagreement that public funds should be used to support private development when there are a vast number of critical programs that are underfunded."
The four projects include a new skyscraper on the former Hudson's department store site; a new mixed-use project on the Monroe Block; the renovation of the long-vacant Book Tower and Building; and a major expansion of the One Campus Martius building.
Gilbert claims they'll generate 24,000 new jobs and $673 million in new local tax revenue, though there's some question about the accuracy of his figures. And while the proposal will create new local revenue, it simultaneously takes away tax money at the state level.
The request for $250 million represents Gilbert's first raid on the state's coffers using the laws created as part of the
recently-approved "Gilbert Bills."
As part of that package of laws, the state made up to $1 billion in taxpayer assistance available for Gilbert and other wealthy developers. Even though he's seeking state money, Gilbert must also get approval from the Detroit City Council because his projects are located there.
Several residents like Brian Silverstein of the Charlevoix Village Association spoke during public comment and charged that
council members wouldn't have supported giving a billionaire $250 million if the vote took place before this month's election. Silverstein
called the proposal "grimy and unpalatable."
"I think you all need to think about his, and if you were voting on this before the election, then you wouldn't be here in January," another resident told council during public comment.

Others questioned Gilbert's claim that his projects will create 24,000 jobs, and argued that giving him $250 million in taxpayer money isn't the best use of tax money. Most of the new jobs are temporary, and most of the permanent jobs already exist in other buildings. Once a business or resident moves into a Gilbert-owned building, he starts collecting each individual's income tax instead of the state.

Still, several union members and people from organizations that partner with Gilbert's companies spoke during public comment in favor of giving him taxpayer money.
In asking for assistance for four projects, Gilbert is already skirting the few rules put in place in the Gilbert Bills to limit the amount of money he can collect. The law (officially called the transformational brownfield law) allows municipalities one project per year. Gilbert has four separate projects planned in Detroit this year, but he now argues those four projects only count as one.
Because of the way the transformational brownfield law is structured, Gilbert could come back for more money each year between 2018 and 2021. The $250 million request could be the first installment of a series of annual public payments to Gilbert for his projects. In theory, taxpayers could give him up to $1 billion for eight major projects in the next five years – that's what the law allows.