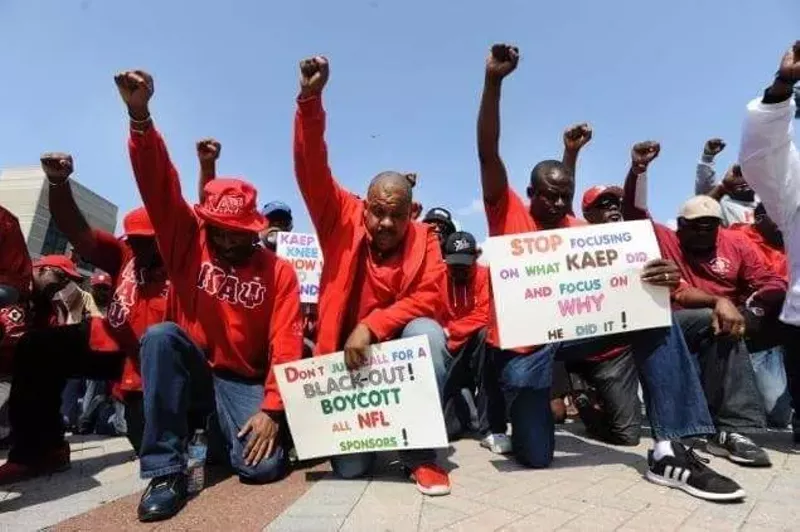 These days, football and politics seem to go together like turkey and stuffing. And that trend will continue tomorrow outside the Lions' annual Thanksgiving Day game at Ford Field, as a local member of Colin Kaepernick's fraternity hosts a protest against police brutality and the NFL's "blackballing" of Kaepernick.
Eric Brown, an alumna of the Kappa Alpha Psi fraternity's Eastern Michigan University chapter, say the Thanksgiving Day protest is necessary to keep the nation focused on critical issues raised by Kaepernick.
"Colin [Kaepernick's] message has always been about police brutality and the injustices incurred by people of color here in America. Colin's kneeling was never about the flag, being unpatriotic or something to be politicized by the unscrupulous," Brown said in a release.
Brown was also behind a similar September protest at Ford Field.
Tomorrow's protest starts at the corner of Erskine Street and Brush Street near Ford Field at 11:45 a.m.