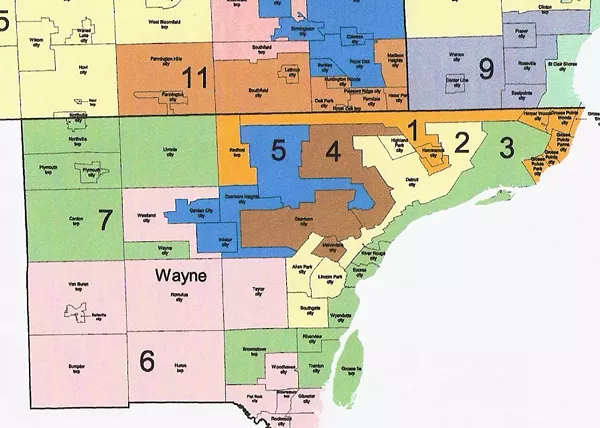 (Ed. Note: An earlier version of this story stated that the Michigan Supreme Court ruled on the case. It did not. The Michigan Court Of Appeals ruled on the case.)
The Michigan Court of Appeals ruled on Thursday that a proposal to create a non-partisan commission to draw legislative lines in Michigan can go on the November ballot.
The three-judge panel unanimously rejected opposition claims that the law was too vague and required a general amendment to the Michigan constitution.
The proposal would create a 13-member redistricting commission comprised of four Democrats, four Republicans and five independent members who are not affiliated with any major political party to draw legislative lines.
Michigan legislators currently draw the districts, but that's led to gerrymandered districts in which the balance of power isn't reflective of the vote. In recent elections cycles, Michigan House Democrats have received more or about the same number of votes as House Republicans, but Republicans hold a 63-47 majority. Similar scenarios played out in the State Senate and Congressional districts.
The Michigan Board of State Canvassers had delayed approving the ballot measure while it awaited the court ruling. Voter Not Politicians collected 394,092 signatures — more than the 315,654 petition signatures that it needs — and it now expects the state to quickly certify its petition.
"No matter what obstacles the opposition throws in our way, our legal team is certain that our constitutional amendment language meets every requirement and that Michigan voters deserve to vote yes to pass this important change," Voters Not Politicians director Kate Fahey said in a statement. "Today's court decision marks an important milestone on our path to reforming Michigan's broken redistricting system."
Stay on top of Detroit news and views. Sign up for our weekly issue newsletter delivered each Wednesday.