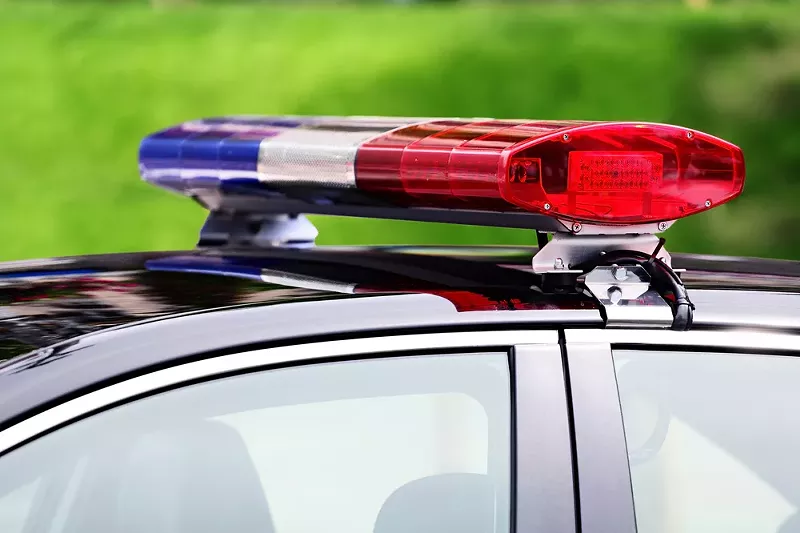 A Black realtor was showing a vacant house to a prospective buyer and his teenage son, who are also Black, when police in West Michigan ordered them out of the home at gunpoint, handcuffed them, and forced them into the back of a squad car, according to a recent lawsuit.
Six officers were dispatched to the house in Wyoming near Grand Rapids on the afternoon of Aug. 1 after a neighbor called 911 and mistakingly reported that a squatter was inside the home.
When police arrived, Eric Brown, a licensed realtor, was showing the house to Roy Thorne and his 15-year-old son. With guns drawn, the officers ordered the trio, who were at the home legally, to come out with their hands up.
"Apparently, it was a slow day for these Wyoming officers since no other serious crimes were being committed. Seven members of the police department felt the need to respond to a report of squatting in this home," the plaintiffs' attorney, Ven Johnson, president of Ven Johnson Law, said in a statement Thursday. "Upon the initial encounter, as opposed to simply interviewing these gentlemen, these officers apparently felt so threatened by two Black men and a teenager that they held them at gunpoint. Despite multiple attempts to explain to the officers that Mr. Brown was a licensed real estate agent showing the home to Mr. Thornton and his son, they were treated as criminals, threatened, and handcuffed without any legal basis. Let's call this what is really is, racial profiling in its ugliest form."
The lawsuit, filed in U.S. District Court in the Western District of Michigan, alleges unlawful detainment, excessive force, assault and battery, false imprisonment, and intent to inflict emotional distress. The lawsuit names the city of Wyoming, Wyoming Police Chief Kimberly Koster, Sgt. Brian Look, and officers Logan Wieber, Lee Atkinson, Devin Quintard, Arrow Kotarak, and Zachery Johnson.
Assisting Ven Johnson in the case is Ben Crump, a popular lawyer who represented the families of George Floyd and Breonna Taylor.
"Had the Plaintiffs not been African American men, they would not have been held at gunpoint, and would not have been detained, and would not have been handcuffed," attorney Ven Johnson wrote in the lawsuit.
In a statement, police said the officers did nothing wrong.
"After a thorough internal review of the actions of each of our public safety officers who responded to this incident, we have concluded race played no role in our officers' treatment of the individuals who were briefly detained, and our officers responded appropriately," the statement read.
"While it is unfortunate that innocent individuals were placed in handcuffs, our officers responded reasonably and according to department policy based on the information available to them at the time."
Stay connected with Detroit Metro Times. Subscribe to our newsletters, and follow us on Google News, Apple News, Twitter, Facebook, Instagram, or Reddit.