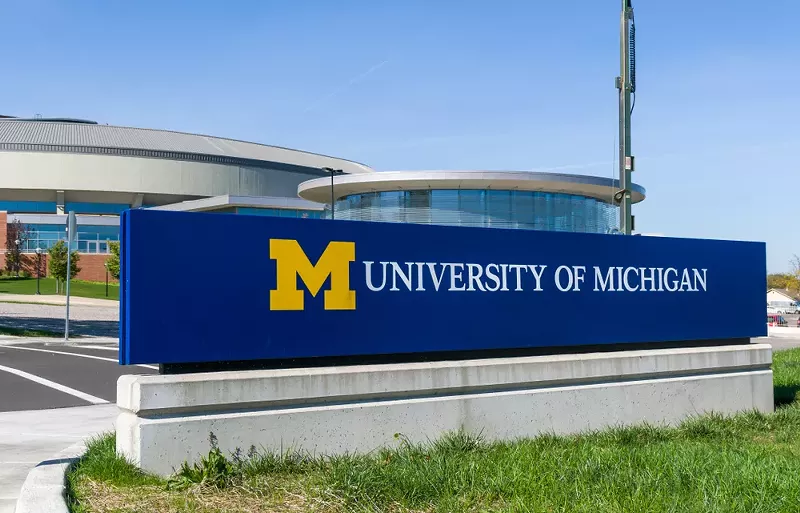 At least one researcher is no longer employed at the University of Michigan after it was found that researchers conducted animal experiments that were deemed fraudulent.
Dr. Chung Owyang, formerly a gastroenterology researcher in Michigan Medicine, stopped working at the university on Jan. 3, university spokeswoman Kim Broekhuizen told
Metro Times
on Wednesday.
Owyang's research into brains and hormonal reactions resulted in four publications that were later retracted after the University of Michigan determined the work relied on falsified or fabricated data.
Broekhuizen said the university takes all research very seriously.
"The University of Michigan is committed to fostering and upholding the highest ethical standards in the conduct of research and scholarship," Broekhuizen said. "U-M's Office of the Vice President for Research employs a Research Integrity Officer responsible for addressing and assessing allegations of research misconduct. All allegations of research misconduct are thoroughly reviewed for appropriate next steps."
A national watchdog group has demanded that the University of Michigan must "take action" against the researchers.
In a letter to University of Michigan President Santa Ono sent this week, Stop Animal Exploitation Now! (SAEN), a national watchdog group that investigates animal abuse and research, said the discredited work is a black eye for the school.
"These individuals have demonstrated a total disregard for both the value of scientific research and the reputation of the University of Michigan," SAEB co-founder Michael A. Budkie said in the letter. "They must not be allowed to continue to damage not only the reputation of the University of Michigan, but also the reputation of scientific institutions everywhere."
SAEN also urged the university to return more than $5 million in federal grants that helped fund the research.
"It is time for the University of Michigan to draw a line in the sand and say 'No More,'" Budkie wrote. "A very clear message must be sent to all employees. Fraud will not be tolerated, and the University of Michigan will act out of integrity, even if our staff has failed to do so."
In
a letter sent on Friday
, SAEN urged the U.S. Department of Health and Human Service's Office of Research Integrity (ORI) to investigate.
A University of Michigan research misconduct investigation committee "found that there was falsification and/or fabrication" of various data published in the
American Physiological Society
and
Journal of Neurophysiology
, both of which retracted the publications.
"There must be consequences for these heinous acts," SAEN executive director Michael A. Budkie wrote to ORI on Friday.
"It is even worse that hundreds of rats were subjected to highly invasive procedures and killed for fraudulent experiments," Budkie added. "This project took the lives of animals to produce data that was, according to the University of Michigan itself, falsified."
Coming soon: Metro Times Daily newsletter. We'll send you a handful of interesting Detroit stories every morning. Subscribe now to not miss a thing.

Follow us: Google News | NewsBreak | Reddit | Instagram | Facebook | Twitter