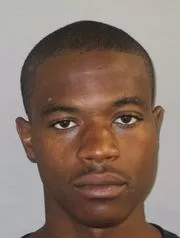 The American Civil Liberties Union of Michigan (ACLU), along with a coalition of local groups, have called for the suspension of a federal multi-jurisdictional task force involved in the shooting of 20-year-old Terrance Kellom.
Kellom died last month after the task force — known as the Detroit Fugitive Apprehension Team (DFAT) — executed a search warrant on the Kellom's home in Detroit's west side. The task force includes members of the U.S. Marshals Service, Detroit Police Department, Wayne County Sheriff's Office, the U.S. Immigrations and Customs Enforcement (ICE), and the Oakland County Sheriff's Office.
After entering the home around 1 p.m. on April 28, ICE agent Mitchell Quinn fatally shot Kellom. Detroit police have said Kellom approached the officer with a hammer; Kellom's father has disputed the account, saying his son was unarmed. The incident remains under investigation by the Wayne County Prosecutor's Office.
In the letter sent Thursday to U.S. Attorney General Loretta Lynch, the ACLU and the coalition of groups say funding for DFAT should be suspended until an investigation into the incident has been completed.
"This collective statement was critical because the killing of Terrance Kellom—not unlike the police slaying of Freddie Gray in Baltimore and the deaths of black men nationwide at the hands of law enforcement—cannot be looked at in isolation," said Mark Fancher, the staff attorney for the ACLU of Michigan Racial Justice Project, in a statement.
"Instead, we're seeing a lethal pattern that demands a much broader look at the systemic factors involved, from the training methods employed to the standards for determining the fitness of these officers to serve. Above all, we need transparency and accountability."
Quinn has a checkered past. While working for the Detroit Police Department, in 2008, he was criminally charged in 2008 for allegedly pointing his department-issued gun at his wife's head. In addition,
as MT first reported
, the city of Detroit paid $20,000 in 2000 to settle a lawsuit involving Quinn and his partner Office Eugene Brown, who were sued for an alleged false arrest and assault and battery of a Detroit resident.
The letter also questions the use of ICE officers for arrests in non-immigration matters.
"We question whether ICE agents are adequately trained to deal with non-immigration matters," the letter says. "In addition, it is more likely that the police will be able apprehend fugitives with no or minimal resistance if the officers involved are known and trusted by the community. The desired level of trust may not exist between local residents and federal agents, making it less likely that arrests will be peaceful."