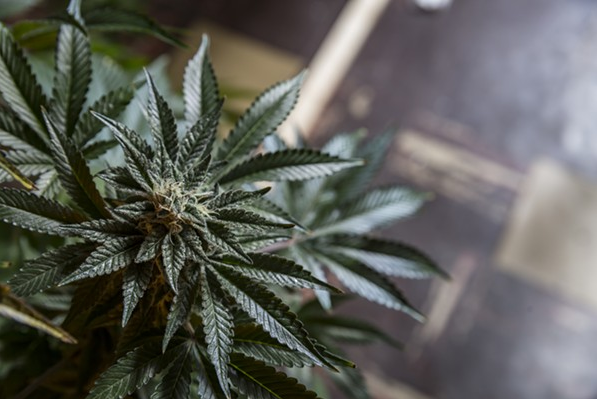 A new state board governing medical marijuana rules is eyeing a plan that could shut down all of Michigan's dispensaries — including dozens of medical marijuana dispensaries currently operating in Detroit.
At least one member of the Medical Marihuana Licensing Board argues that the dispensaries are illegal under current state law, and he wants them forced closed by Sept. 15.
Saying that "Every dispensary that's out there right now is open in violation of the Michigan Medical Marihuana Act,"
MLive
reports former State Police Sgt. Donald Bailey proposed forcing current dispensaries to shut down or risk being unable to obtain licenses to operate legally under the regulatory framework that will go into effect Dec. 15.
It happened during the board's second meeting on Monday.
In 2013, the Michigan Supreme Court ruled dispensaries were illegal under Michigan's medical marijuana law, though some municipalities have passed their own ordinances allowing for the shops.
Currently, Detroit is one community where city law allows dispensaries to operate, but new municipal rules about where shops can operate and who can own them have forced more than 100 to close their doors since the start of the year.
If Bailey's proposal goes through, this would severely limit the places where medical marijuana patients can get their cannabis, most likely forcing many to return to the black market.
MLive reports a spokesperson for the Department of Licensing and Regulatory Affairs (LARA), which houses the Bureau of Medical Marihuana Regulation, said that a major review would be done should this proposal pass in the future, including a review from the Attorney General's office.
The board's next meeting is due Oct. 12, though MLive reports the board will meet again before Sept. 15 to consider Bailey's proposal to shut down dispensaries.