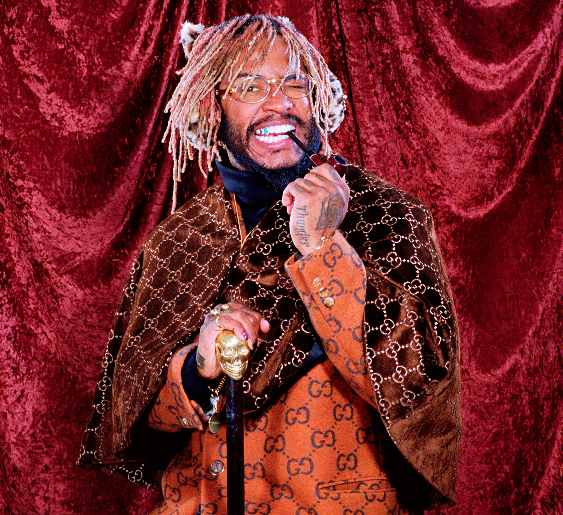 It's Thundercat's world, and we're just doing the nasty in it.
Stephen Bruner, who performs funk-drenched, acid jazz-influenced, and — if we're being real — sexy time tunes as Thundercat, most recently dropped the first taste from his upcoming record
It Is What It Is
(April 3) via the hilarious jam
"Dragonball Durag,"
that could easily be mistaken as a
Michael McDonald
/
Lonely Island
crossover. "I may be covered in cat hair, but I still smell good/ Baby, let me know — how do I look in my durag?" he sings in a sky-high falsetto amid a dusting of saxophone and jazzy keys. On a more serious note, the virtuosic bassist and producer,
who actually has a
Dragonball tattoo
and, in a statement following the single's release, preaches the power of wearing a durag, received a Grammy for his contributions to
"These Walls"
from Kendrick Lamar's highly lauded (and borderline genius) record, 2015's
To Pimp a Butterfly
. Detroit's own "scam rapper" (yes, it's a thing)
Teejayx6
is also on the bill.
Doors open at 7 p.m. on Tuesday, March 17; 4120 Woodward Ave., Detroit; 313-833-9700;
majesticdetroit.com
. Tickets are $28-$30.
We have a new events newsletter! Find out the best things to do in the area every Thursday morning in your inbox.