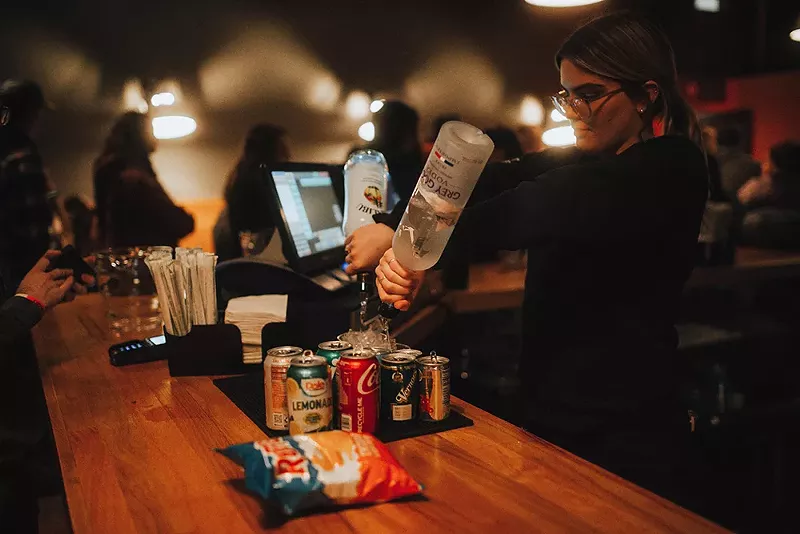 Do you want a job at one of Detroit's hottest music venues?
The Fillmore Detroit is hosting a job fair to fill a number of open positions including ticket scanners, box office staff, bartenders, ID checkers, coat check, and ushers.
Operator Live Nation says the part-time and seasonal jobs "are ideal for college students, retirees, individuals with full-time jobs who want to earn extra money, and others."
They add, "If you love live music, helping people and working in a fast-paced environment, one of the open positions at The Fillmore Detroit makes for a great working option."
The job fair will be held from 10 a.m.-2 p.m. and 4-8 p.m. on Tuesday, April 18 at the Fillmore Detroit, 2115 Woodward Ave., Detroit.
Applicants must be 18 years or older and a background check is required. Aspiring candidates can email their resume to [email protected] or apply online at bit.ly/3YYRGC6.
The Fillmore was built in 1925 and was known for many years as the State Theatre. In 2007, Live Nation rebranded the 2,900-capacity venue as the Fillmore, modeled after the famous Fillmore in San Francisco.
Coming soon: Metro Times Daily newsletter. We'll send you a handful of interesting Detroit stories every morning. Subscribe now to not miss a thing.

Follow us: Google News | NewsBreak | Reddit | Instagram | Facebook | Twitter