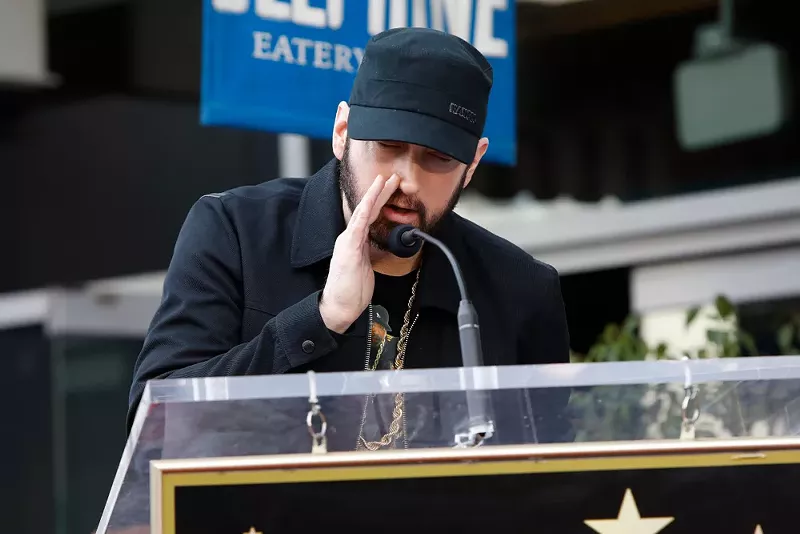 What would Eminem sound like if instead of hip-hop he took on Dixieland jazz?
Well, it might sound something like this. A popular music social media account called "There I Ruined It" mashed up Em's "The Real Slim Shady" with what appears to be the jazz standard "Darktown Strutters' Ball" for what it's dubbed a "Mardis Gras Remix."
The slide whistle is absolutely murdering us.
Who is behind this atrocity that still kind of bops?
According to its website:
"Formed from the depths of musical boredom during the pandemic, There I Ruined It is the personal project of musician Dustin Ballard. With the simple goal of ruining as many beloved songs as possible before it's banned from the Internet, There I Ruined It has left a wake of confusion and disgust among those with musical taste, inexplicably earning millions of followers along the way."
Eminem appears to be a particular muse for Ballard. You can also hear a "Dueling Banjos Edition" of Em's "Rap God" as well as a "Super Mario Bros. Edition" of "Lose Yourself."
Happy Mardis Gras, everybody.
Coming soon: Metro Times Daily newsletter. We'll send you a handful of interesting Detroit stories every morning. Subscribe now to not miss a thing.

Follow us: Google News | NewsBreak | Reddit | Instagram | Facebook | Twitter