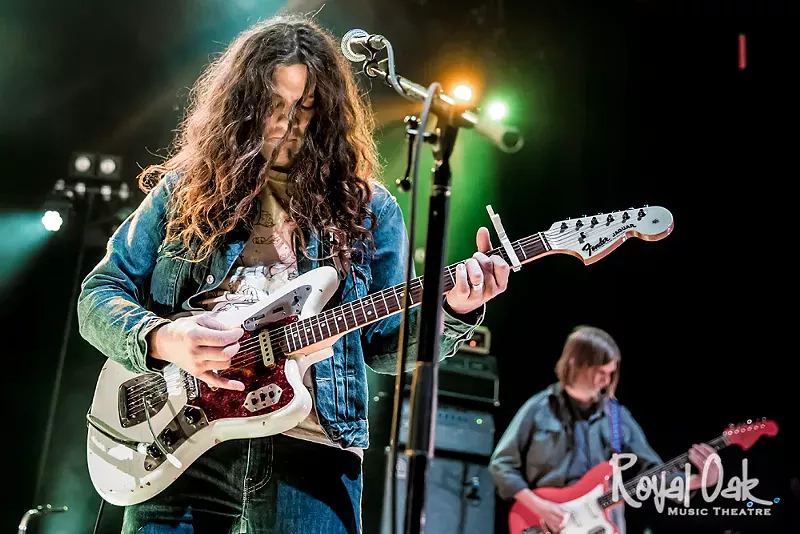 If I had a time machine and could only go back to one time and place, it would be to last night, when the Royal Oak Music Theatre brought generations of rock 'n' roll lovers together in the name of Kurt Vile and Courtney Barnett. Flanneled-out 20-somethings, PDA-y hipster teens, and older people with a finger on the pulse of music and exceptional taste flocked to the classic venue to see this beloved duo perform their
Lotta Sea Lice
album all the way in Michigan — and it was everything we could've hoped for — and more. Vile didn't peak past his famous curtain of curls, Barnett's Australian accent was just as good in person, and the two sang harmonies that sounded like they were made in folk-rock heaven.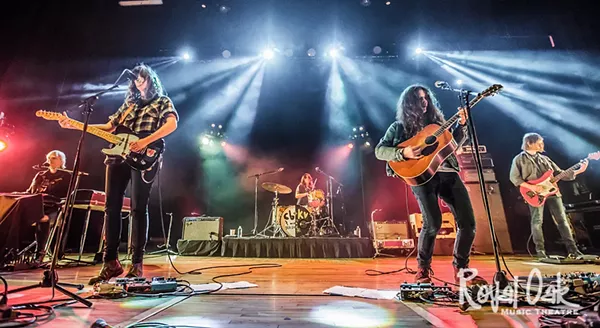 The pair opened with the first track from
Lotta Sea Lice
, "Over Everything," a call and response duet that makes meandering in existential distress sound, well, fun. Both Vile and Barnett have a knack for making the mundane magical, singing about writing songs alone, writing songs together, and navigating a world of tour busses and hotel beds whilst still remaining somewhat sane. Although these are things the ordinary person doesn't experience, the songs maintained an almost strange relatability. The fusion of Barnett's famed unfiltered stream of consciousness writing and Vile's outlaw cowboy blues resulted in a comfy, conversational set of songs. So comfy, in fact, that at times it felt like the audience members were flies on the wall, invading on a very intimate, very fun jam sesh.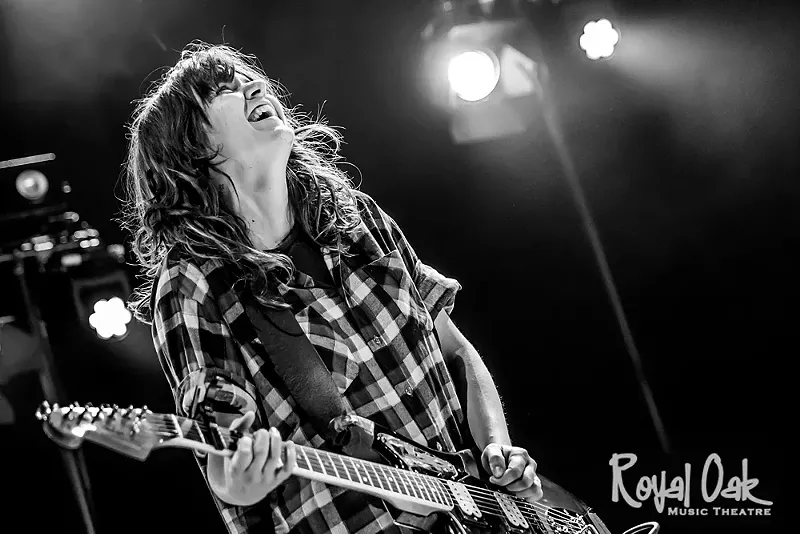 Among the many magical moments was when Barnett covered "Fear is Like a Forest," a song originally written and performed by Jen Cloher — Barnett's partner and the talented songwriter who opened the show. In the song, Barnett brings her own meaning to the allegorical tune while paying homage to its writer, where Vile's folk-psych guitar riffs and gritty vocals added elements of depth.
Not to be overlooked, Cloher herself charmed the audience as the opener, playing an acoustic set accompanied with genuine anecdotes that had the crowd chuckling. Her vulnerability and honesty captivated listeners, as she played a mixture of songs from
In Blood Memory
and her latest self-titled album. Referencing her new album, Cloher joked that "a lot of musicians write songs about being out on the road and missing home. I wrote some songs about stuck being at home and missing someone who's on the road. And it turned into an entire album."
When the lights went down, the crowd, of course, refused to stop cheering until Barnett and Vile returned to the stage for their last hurrah. What better way to end the show then the songs even the weakest fans in the audience could sing along to — "Avant Gardner" and "Pretty Pimpin.'"