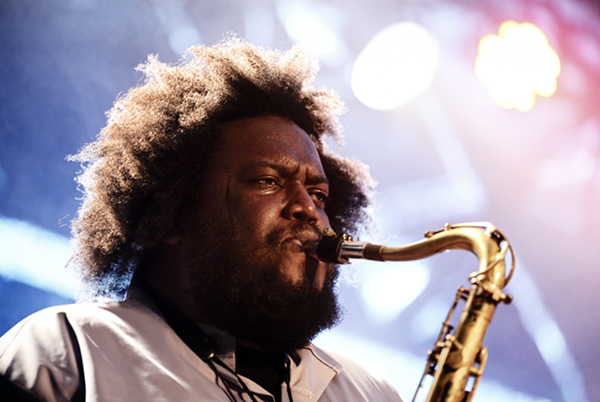 Like a sonic condiment, the smooth and deliberate sound of the saxophone is often overlooked as a main course, at least outside of classical jazz. Artist and tenor sax player Kamasi Washington is here to change all of that.

Though he has contributed to works by mainstream acts like Ryan Adams, Run the Jewels, Chaka Khan, and Kendrick Lamar, it is his solo output that has garnered the most attention — and is helping him become jazz music's rising star. Washington received the inaugural American Music Prize for his debut record, 2015's The Epic, and last month saw the release of his third solo record, The Choice, a mellow induction into this new phase of jazz.

Kamasi Washington will perform at 7:30 p.m. on Wednesday, July 25 at Chene Park Amphitheatre; 2600 Atwater St., Detroit; 313-393-7128; cheneparkdetroit.com; Tickets start at $15.


Get our top picks for the best events in Detroit every Thursday morning. Sign up for our events newsletter.