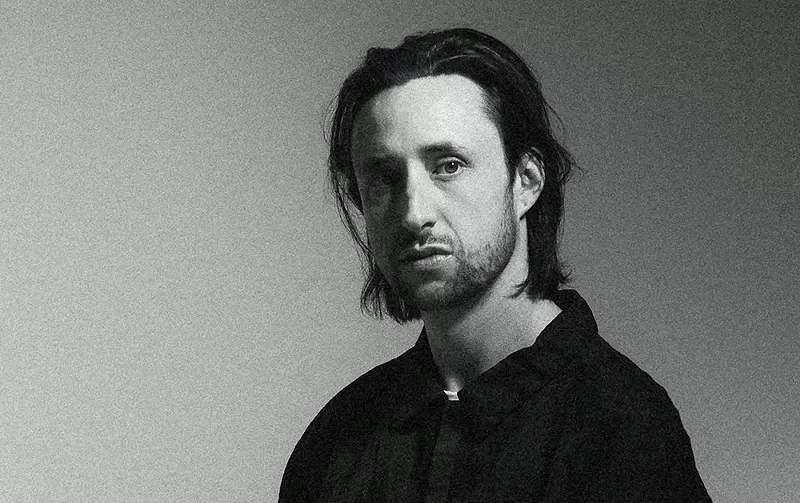 To add to the growing list of
Detroit shows getting shuffled around lately
, producer Tom Krell's sad boy electro-pop project How to Dress Well is taking the party from the bathhouse to the gallery.
The performance, which was originally scheduled for tonight at 8 p.m. at
the Schvitz Health Club
, has been officially moved to independent art collective
Playground Detroit
starting at 7 p.m. with special guest Britney Stoney. Oh, and the original $30 ticket price has been waved and the show is now free.
When
Metro Times spoke with Krell
ahead of his Detroit stop, he said that his performance is both physically "intense" and "psychologically demanding" and as far as we can tell, that's not going to change with the sudden venue swap.
The official and updated flyer is below.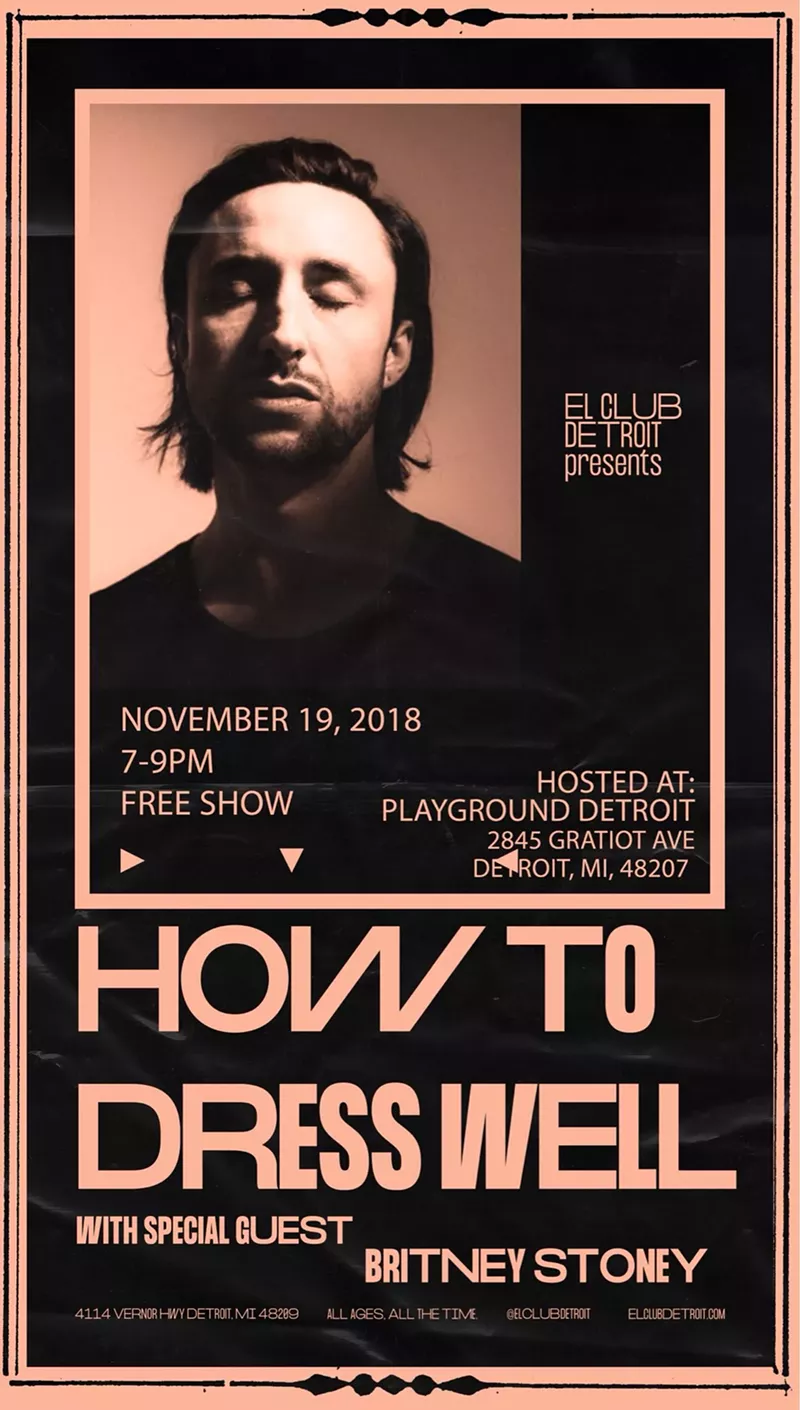 Get our top picks for the best events in Detroit every Thursday morning. Sign up for our events
newsletter
.