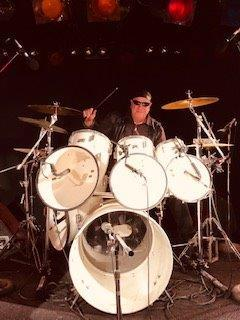 We recently caught up with Rocky Di lacovo, the drummer with Detroit's own Dark Capricorn Rising, the Neo Heavy Rock band based in Canton MI. We had a few questions for him and settled in with coffees and his 2 cats napping in our laps.


When did you start playing drums (what age)?


6 years old, I started on coffee cans. My parents refused to buy drums – they thought they were too LOUD!


Who are your earliest influences?


I grew up on Buddy Rich - then came Billy Cobham, later Led Zeppelin's John Bonham, and Neil Peart of Rush. So early on blues and jazz with Rich and Cobham who is best known for his work with Miles Davis, then Zeppelin, Rush, The Rolling Stones, all bands with blues/jazz influences as well.


If you could sit in for any drummer alive or dead, who would it be?


Always wanted to play for The Rolling Stones. Charlie Watts


How would others describe your playing style?


Jazzy/Ultra Rock


Who have you been compared to?


Buddy Rich & John Bonham


How would you describe Dark Capricorn Rising's sound?


A Tropical Thunderstorm of Music that becomes addicting.


Any advice for young (or old!) drummers starting out?


Never give it up - continue the journey until you hurt so bad you can't move your legs or arms!


Playing drums relieves all stress - Climb on that Throne and allow your mind to enter a New World leading a charge of mass quantities of brain matter in hopes of fulfilling one's dreams. Then do it over and over and over! Never Stop.


Any cat anecdotes?


Cats rule the world! Enough said!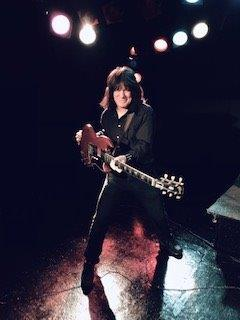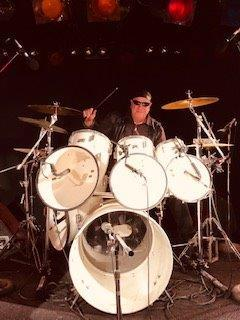 Justin Williams, Rick Young and Rocky Di lacovo teamed up to create Dark Capricorn Rising in 2018. All three members are talented musicians with long histories in bands and with session work. Drummer Rocky Di lacovo has worked with several major acts, Rick Young was in the band Teezer and owns and operates Talent Live Studio in Canton, MI. Lead vocalist Justin Williams served in the USMC and co-writes the band's music with Young.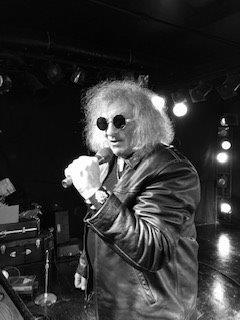 DCR is professionally produced by nationally acclaimed producer Rick Young, (vocals and lead guitar) and has been compared to Black Sabbath, Korn and Mushroom Head. Young has worked with heavy hitters such as Van Halen, Aretha, Stevie Wonder and many others. "Powerful but professional and polished is the goal. We are not just banging away and making noise, we want people to hear and understand the lyrics, and to get our message" says Young.
Listen to Dark Capricorn Rising on:
Spotify
and You Tube
Follow them on Facebook
And their website for band updates.