Thanksgiving dinner can invoke so many emotions, not least of all, that feeling that the holiday season is supposed to be about filling the kitchen with ingredients and going to painstaking measures to create the ultimate feast for the whole extended family, no matter if you really feel like it or not. There are a number of dining establishments throughout metro Detroit that understand this predicament and, instead of judging, they open their doors to folks who would rather take the hard work out of the holiday and simply get to the business of enjoying the company of their loved ones.

In that spirit, we've put together a list of spots that give you that home-cooked Thanksgiving experience, without the muss and fuss.


Wolfgang Puck STEAK, 1777 3rd Ave, MGM Grand Detroit, TIME, three-course prix fixe menu for $56. First course includes choice of roasted butternut squash soup with candied pecans and crispy sage or an autumn frisée salad with apples, endive and blue cheese. Second course is a traditional Thanksgiving meal with roasted turkey, cornbread sage stuffing and traditional sides. For dessert, sweet potato pie will be served with toasted meringue and ginger ice cream.

TAP, MGM Grand Detroit, 1777 3rd Ave, call for times, $25. Includes a three-course meal with holiday salad, candied pecans, dried cherries and a spiced cider dressing. The main course is of turkey with all the fixings, followed by pumpkin cheesecake for dessert.

Palette Dining Studio, MGM Grand Detroit, 1777 3rd Ave, 11 a.m.-10 p.m. $32. Served buffet-style, menu includes roasted turkey, stuffing, grilled ham, horseradish and chive crusted salmon and smoked brisket, as well as crawfish and Andouille gumbo, red quinoa salad with pomegranate, feta and spinach and fried brussel sprouts. Dessert includes butter pecan gelato, pumpkin pie and sweet potato pie.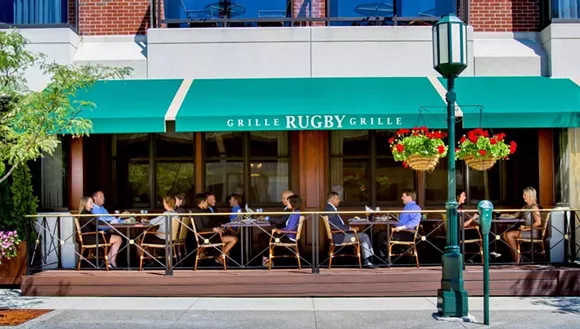 Rugby Grille, Townsend Hotel, Birmingham, starts at 11 a.m., $75-$85. Reservations are required and can be made on OpenTable.com or by calling 248.642.5999. Executive Chef Drew Sayes have designed a four-course prix fixe Thanksgiving menu, which is viewable here: https://www.townsendhotel.com/img/uploads/documents/161.pdf
The Whitney, 4421 Woodward Ave, 12-6 p.m., $59 adult, $29 children under 10, children in high chairs free. Reservations are for 2 hour seatings and must be confirmed with a credit card when booking. Take in the history of the Whitney, while enjoying a buffet-style Thanksgiving spread that includes: Butternut squash, puree and organic green salad; chilled grilled vegetable salad; whipped potatoes, gravy, traditional stuffing; sausage and chestnut stuffing; sweet potato brulee, green bean casserole; roasted salmon over orzo pasta, seafood mac & cheese, eggplant lasagna, carved turkey, carved rrime rib, small samplings of pumpkin cheesecake, apple cobbler, and more.
D'Amato's Restaurant, 222 Sherman Drive, Royal Oak, 12 p.m.-7 p.m., $25 adults, $13 children, kids 5 and under eat free. Call 248-584-7400 to make a reservation.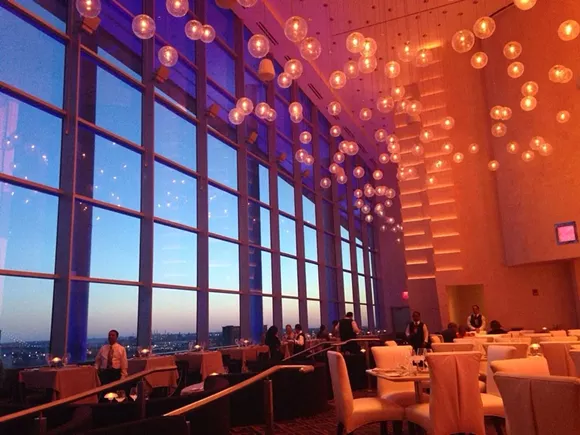 Iridescence, Motor City Casino Hotel, 2901 Grand River Ave, 3 p.m.-8 p.m. $65. Special four-course dinner includes roast turkey breast and an after-dinner coffee cart.
The Moose Preserve, 43034 N. Woodward Ave. Bloomfield Hills, call for reservations and pricing details. The Moose does something special for all of the major holidays, and Thanksgiving is no exception. In addition the regular menu, this places offers a special menu prepared just for Turkey Day.
Lily's Seafood Grill & Brewery, 410 S Washington Ave, Royal Oak, 12-8 p.m., $26.99. Want an all-you-can-eat menu featuring deep fried turkey, honey roasted ham, oyster stuffing, homemade cranberry sauce, and so much more? You'll want to (reserve) your place at this spot.
Camp Ticonderoga, 5725 Rochester Road, Troy, 11a.m.-9 p.m., $17.99 adults, $4-8 children 10 and under. Here, you'll find maple glazed roast turkey, corn bread stuffing, sweet potatoes, cranberry relish, apple dumplings, and more.
Fishbone's Rhythm Kitchen Café, 400 Monroe St. 7 a.m.-9 p.m. Breakfast buffet $14; brunch $28 adults, $12 children 5 to 9, $6 children under 5; dinner $20.95 adults, $9.95 children 5-12, $5.95 children under 5. The eating starts first thing in the morning with a breakfast buffet of omelets, bacon, sausage, hash browns, and French toast, plus a Thanksgiving spread of turkey, stuffing, green beans and catfish. The feasting continues all day.
Ginopolis' Bar-B-Q Smokehouse, 27815 Middlebelt Rd, Farmington Hills, call for reservations, $18.95. Have a full turkey dinners with dressing, yams, cranberry sauce, salad, and pumpkin pie, as well as a choice of chicken, salmon and honey-baked ham also on hand.
Rochester Chop House at Kruse & Muer, 7504 Dixie Highway, Clarkston, call for reservation times and pricing. This "all-American" Turkey Day spread comes with your choice of white or dark meat, a sweet potato casserole, mashed potatoes with gravy, stuffing and pumpkin pie. Reservations are strongly suggested. Choose between dining in or taking the feast home to your family. If you're in the mood for something a little unconventional, you can pick from a limited version of the regular menu too.