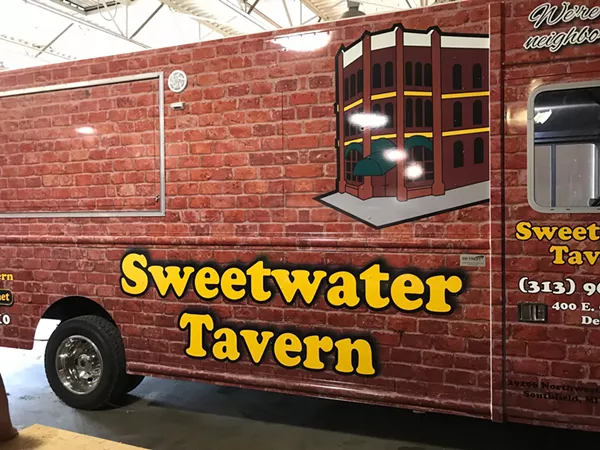 As we recently
affirmed in a taste test
, Sweetwater Tavern has the city's best chicken wings. Now they're even easier to find as the restaurant is preparing its new food truck's maiden voyage.
Sweetwater owner Jeff Cain tells
Metro Times
he picked up the truck last week and will first roll it out at the Woodward Dream Cruise between August 17 and August 20. The truck will be parked halfway between Nine Mile and Ten Mile on Woodward.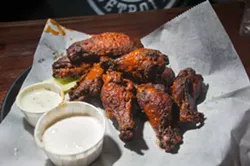 A second event is planned for the Hazel Park Art Fest at Green Acres Park on August 26 and 27. Beyond that, Cain says he will figure out a circuit of stops at office parks sand events.
While the wings are the crowd pleaser, Cain says he also plans to offer a smash burger, chicken bites, steak bites, chicken strips, and items like a macaroni bowl with sautéed chicken breast, red pepper, green pepper, onion, lemon zest, bread crumb, and a jalapeno corn muffin on the side.