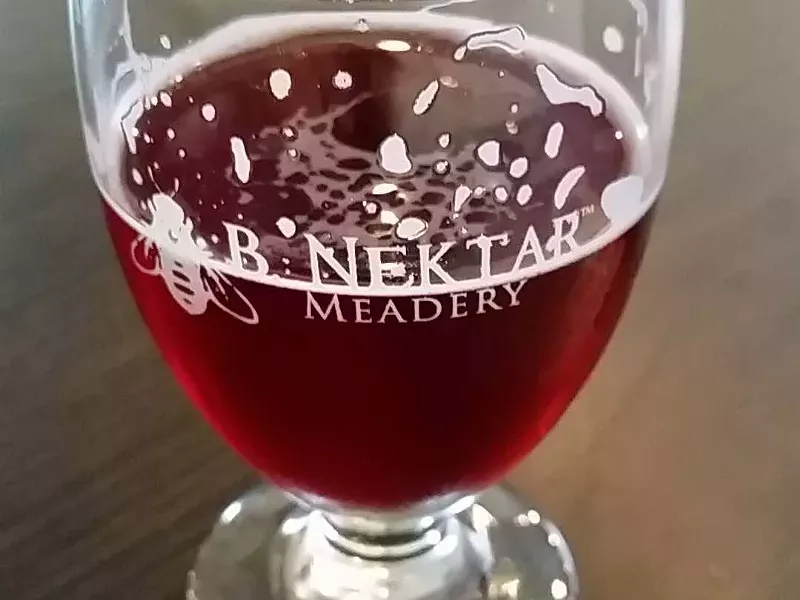 It's Ferndale's B. Nektar Meadery's 10th birthday and the company tells us they're inviting all their good friends from around the world to help celebrate. Fortunately for all of us, their good friends are some of the world's best and most sought after brewers.
That includes quite a few whose beers and bottles you can't find in Michigan, so this is an extra special opportunity to try some otherwise hard to find products.
Co-owner Kerri Dahlhofer notes brewers like San Diego's Mikkeller, Munster's 3 Floyds Brewing, and Miami's J. Wakefield are among those confirmed.
"This is our 10th birthday so we're inviting all our personal friends, and a lot of them are the ones that the public gets really excited about with limited releases," Kerri tells us. "It's a lot of brewers and meaderies that are sought after, and most of the breweries are not distributed in Michigan, so it should be really exciting to get some of the stuff here that you usually have to travel for or trade for online."
The line up so far includes Florida's 7venth Sun, Indiana's 18th Street, Michigan's Bell's, Sweden's Brewski, Belgium's Brussels Beer Project, Florida's Cigar City, Florida's Deviant Libation, Florida's Funky Buddha, Washington's Garden Path Fermentation, Florida's Green Bench, Illinois' Off Color, Illinois' Pipeworks, Michigan's Speciation, Florida's Saint Somewhere, Florida's Tampa Bay Brewing, and Michigan's Transient Artisan Ales.
Confirmed meaderies/cideries includes B. Nektar, New Jersey's Melovino, California's Rabbit's Foot, Sweden's Sahtipaja, Arizona's Superstition, and Maine's Urban Farm Fermentory. Most of the companies' owners will be on hand.
Four food trucks will provide the grub, and other vendors will be set up for the August 4 and August 5 event, which is in B. Nektar's parking lot. Tickets run $55 for a three-hour session. The cost gets you 15 drink tickets that can buy what are mostly three ounce samples. More tickets can be purchased.
"We've been around for 10 years and that's a long time, so this is great," Dahlhofer says. "We found our footing, we're part of the industry, and a lot of businesses don't last more than five years, so we feel really pretty proud to have made it this far."
B. Nektar Meadery is located at 1511 Jarvis, Ferndale. Find more info
here
.
So many restaurants, so little time. Find out the latest Detroit dining news with our weekly food newsletter delivered every Friday morning.