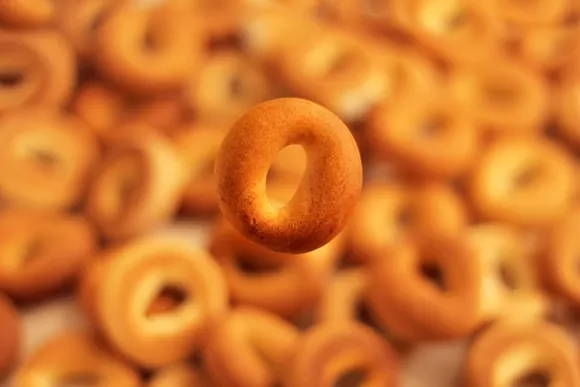 MT
received some very important bagel news this morning: Bruegger's bagels will celebrate the grand re-opening of their Royal Oak location this Saturday, March 18 by giving away free bagels for a year to their first 50 customers of the day.
The catch is that you have to arrive there BEFORE 6 a.m. — which is a tad ridiculous considering it is the day after St. Patrick's Day — but you will be rewarded with a free bagel with cream cheese and a small coffee weekly for a year.
Plus there will be an "exciting Snapchat filter all day" (!!!) that patrons can use to post selfies for a chance to win a bottomless mug.
The store will also be giving half of their re-opening day sales to the Royal Oak Youth Soccer Association.