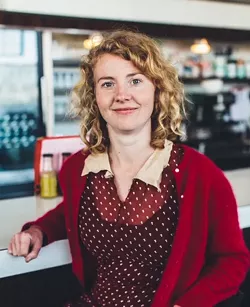 When asked about why she's opening a Polish restaurant in Detroit's West Village, Rose's Fine Food owner Molly Mitchell fondly recounts a couple stories about her Polish family and heritage.
Several generations ago, her great grandparents moved from Poland to northern Michigan, but didn't leave behind their homeland's recipes. Each winter they kept a frozen block of sauerkraut in the shed behind their farmhouse, and chipped off pieces as needed to warm up and use with their pierogi and other Polish plates.
And Mitchell describes her grandpa as "like a bear" in the way that he disappeared into the forest and foraged for wild mushrooms, wild berries, and gathered maple syrup. (Foraging for wild mushrooms is a national past time in Poland.)
"He was just really inspiring in his foodways. He was so connected to the land and had all these secret berry spots — he'd go off, come back with a bunch of different raspberries and other berries," Mitchell says.
That appreciation for her heritage is the inspiration behind the restaurant, which she's calling Poppies. (Poppies are Poland's national flower.) Mitchell tells
Metro Times
she hopes to have the 1,600-square-foot space on the northeast corner of Van Dyke and Agnes open in June.
Though the menu is still in the works, expect pickles, sausages, mustards, pierogi, and other polish standards built with a focus on seasonality and locally sourced ingredients.
"It will be Polish, but updated to be like Rose's. We'll be working with a lot of local growers and we'll be mindful of the seasons, which is what Polish food is really about – seasonality," MItchell tells us, adding that the restaurant will include a full bar, and be open for lunch and dinner.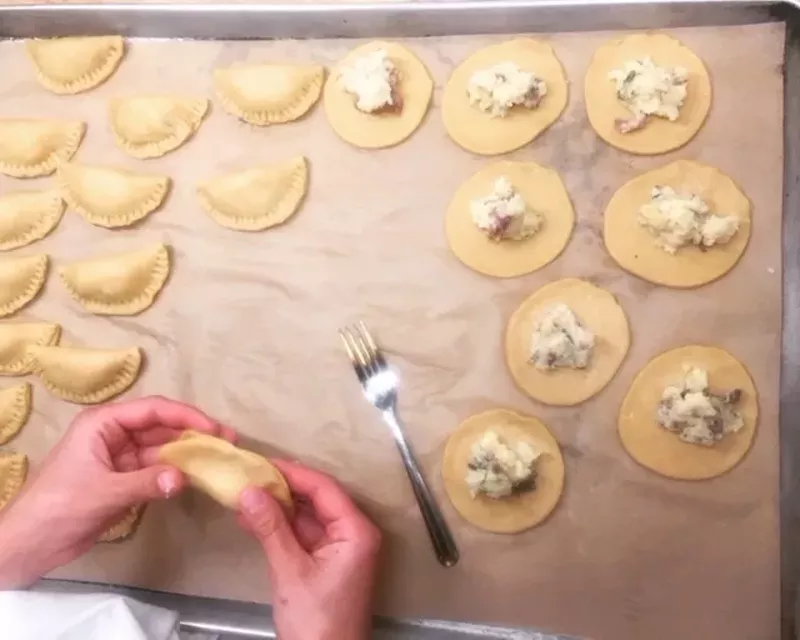 Another highlight is the bakery. Mitchell says she wants to bake more at Rose's so she can sell bread and pastries, but is limited by space. Poppies' larger kitchen will allow her to do so, and she's bringing over Rose's head baker Eggy Ding to run that part the operation.
"We're going to do all of our baking here," Mitchell says. "That has been challenging with a really small kitchen and small oven, so I'm going to export that to Poppies and sell to Rose's, which will be cool."
Mitchell opened Rose's in 2014 with her cousin, Lucy Peters, and the breakfast and lunch-focused restaurant consistently serves excellent food. Beyond that, it pays fair wages, sources from local producers, is environmentally conscious, and is generally a socially responsible restaurant.
But Peters left last year to work on opening
a restaurant in New Center called Wilda's
(Wilda is the name of Peters' grandma). Mitchell says she and Peters originally considered opening Wilda's in this location, but that didn't pan out. The building's owners, Banyan Investments, approached Mitchell again after Peters departed, so she decided to check out the space. Mitchell says she "felt it," so she's taking the opportunity and applying the same ideas and principles that made Rose's a success.
"I want to make another business on the same model as Rose's, but with a more modern kitchen," she says. "And I get to explore my Polish heritage which is really fun."