A Northville restaurant owner is making
local
and
national
headlines this month after offering to serve a free Thanksgiving meal to anyone who doesn't have a place to go for the holiday.
George Dimopoulos of George's Senate Coney Island posted
this sign
on the front door of his restaurant a few weeks back: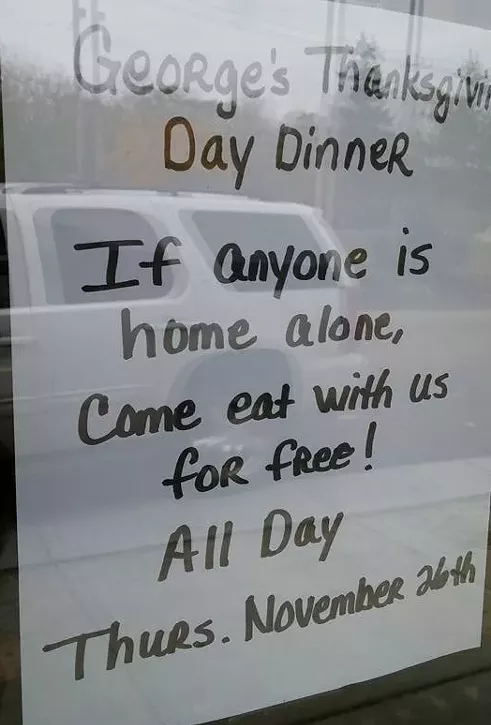 He told CBS Detroit that he, too, knows the feeling of being hungry:
Dimopoulos, 69, a Greek immigrant, said he was moved to create the free offer because when he was a young child in post-war Europe, one of seven in the family, he sometimes had no food to eat. Sometimes, someone stopped by with bits of food for the family and he never forgot the kindness.

He arrived here in 1969 without speaking a word of English and worked his way up from kitchen help to owning four restaurants. There were people, kind people, who helped him along the way.

He knows he'll never be hungry again, and he likes to return the favor.
On Thanksgiving Day, Dimopoulos plans to serve turkey, filet minon, roasted potatoes, and stuffing.