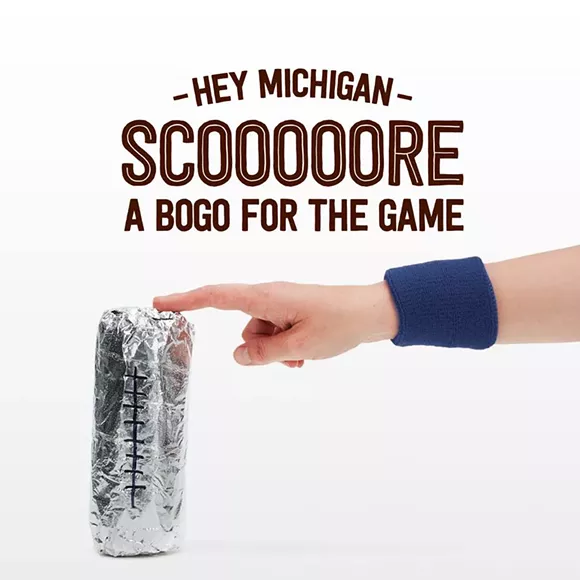 Chipotle is continuing its goodwill campaign this Saturday when the University of Michigan battles out against Ohio State by offering buy-one-get-one specials to all Wolverines fans who sport their team's gear.
The BOGO deal includes all burritos, salads, and tacos and is good at any Michigan Chipotle location between 10:45 a.m.-10 p.m. Nov. 26.
This is just the latest bit of positive promotion the Mexican chain is taking part in, following a months-long scandal involving a series of foodborne illness outbreaks originating from its stores.
On Nov. 16, the burrito-maker made good by donating proceeds from 32 Michigan locations to the Flint Child Health and Development Fund.
Saturday's game starts at noon, leaving just enough time to pick up a few burritos before kickoff.
See also:
Introducing the Whopperito, the answer to all our burrito prayers