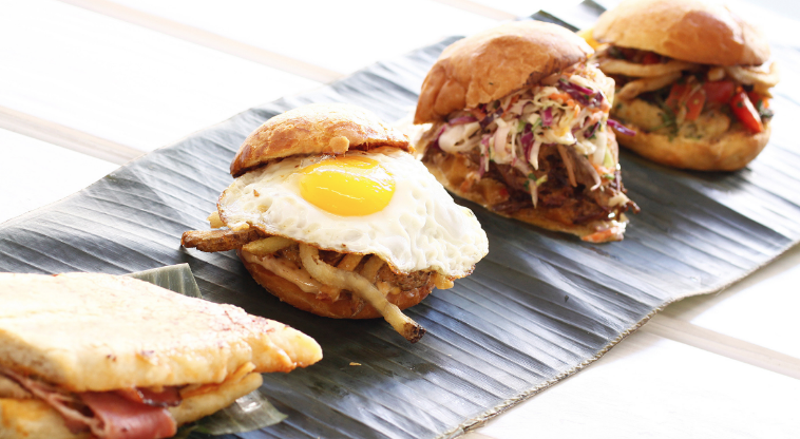 Ann Arbor's Frita Batidos is planning a new Midtown location along with a separate Latin/international market that will trade in a variety of foods.
Owner Eve Aronoff tells
MT
that the deal isn't finalized so she can't reveal the location, but it's "in the home stretch" and she's expecting to open in early 2018. Another location could also be in the works for downtown Detroit.
When the Midtown spot arrives, the project's
frita
portion will be similar to what you'll find at the Ann Arbor space - a Cuban-inspired street food eatery. That includes different varieties of customizable Cuban "burgers"; sides like plantains; several more street food plates; sweets like
churros
; and customizable
batidos
- Cuban milkshakes made from Guernsey ice cream and flavoring like hibiscus and passion fruit.
The Latin market part of the project is where Aronoff is trying something totally new. Though she has some delicious ideas in store, she could only share a few at the moment.
Expect lots of spices and spice mixtures used in Frita's dishes, along with barrels of nuts, coffee, olives, and more. The market will also offer "super flavorful" prepared meals and a range of dishes that'll change with the season, like paella and Michigan corn salad.
In its sweets department, Aronoff's market will prepare
paletas,
which she describes as lush, super fresh, bright-flavored popsicles made with fruits like hibiscus and mango that compliment the market's seasonal menu.
"I grew up in in Israel and went to school in Paris where I went to these open air markets that I loved," Aronoff says of the inspiration behind the market.
"We've been working toward opening in Detroit for five years, but we've been waiting for the right time and place, so we're excited," she adds.