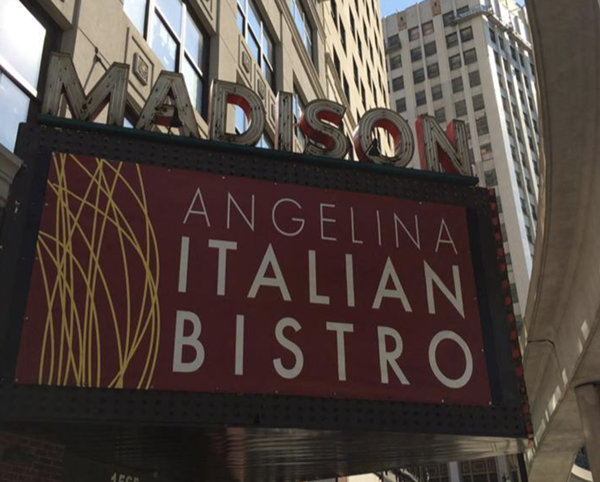 Ferndale's Local Kitchen and Bar has closed after five years in business. Owner Brian Siegel broke the news on the restaurant's Facebook page yesterday:

It is with a measure of sadness and an abundance of gratefulness that I am reporting in this Facebook post that Local Kitchen and Bar completed its last meal service at 2 p.m. today October 1, 2017.

Local began as a discussion with my good friend Rick Halberg that blossomed into a restaurant that deeply cared about providing really good food and service.

While there were ups and downs, I am so thankful for all of the friendships that we built along the way




I want to express particular gratitude to Geoff Kretchmer and our partners and staff whose dedication to Local was unwavering. Most importantly, I want to thank our patrons who supported us so consistently over the last 5 years.

Thanks, thanks and thanks again!
Downtown Detroit's Angelina Italian Bistro is planning to serve its final meal on Dec. 10,
Eater
reports.
Owner Tom Agosta wrote in a statement that the closure is the results of rising rents and a saturated downtown restaurant market. He previously said that Bedrock had attempted to triple the rent in the
[email protected]
Building near Grand Circus Park from $13.50 per square foot to $37 per square foot, while Bedrock said Agosta was 19 months behind on rent.
We wrote about the
downtown restaurant market's saturation
in February. Many involved in the industry feel its a case of "only the strong will survive," though others say there's still room for growth with more residential units coming online.