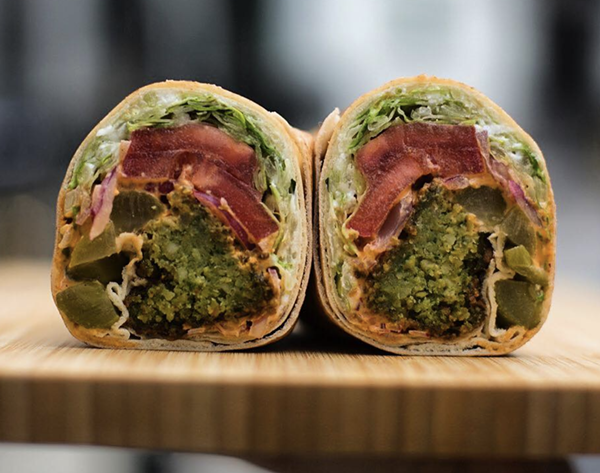 Downtown Detroit has two new casual restaurants to add to the bucket list.
Clementina, a Latin street food concept by Townhouse and Prime and Proper owner Jeremy Sasson, opens sometime before the Fourth of July. ChickP, a new spot from the owners of La Pecora Nera and Chick Pea In The D, is now hosting its soft opening.
Sasson is building out Clementina in a bright turquoise shipping container and food truck in a plaza in downtown's Capitol Park. The "dining room" is outdoors and provides seating for 75 that's filled with greenery and pink seats.
The
Free Press
reports that the menu will hold items like
al pastor
tacos and a coconut ceviche salad with quinoa and amaranth. The menu, which will largely be prepared in the neighboring Prime and Proper's kitchen, falls in the $4 to $13 range.
Clementina's shipping container bar will offer a selection of tequila, beer, and wine, as well as three frozen cocktails and four kegged cocktails priced in the $10 range. It's not yet known what will happen to the concept — which is being developed in partnership with the Bedrock/Quicken Loans Community Investment Fund — at the end of the city's warm season.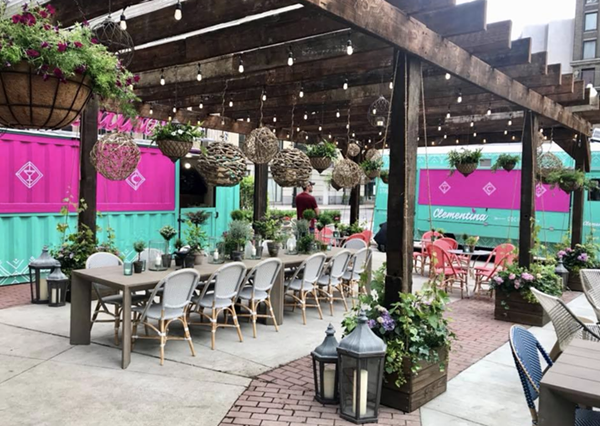 Around the corner, ChickP is now offering a solid roster of falafels, rice bowls, sandwiches, and hummus. That includes items like The Hottie, a classic falafel zapped with a house made hot pepper tahini. ChickP plans to expand its menu with shawarma, more rice bowls and more salads in the not-too-distant future.
It's located at 110 Clifford St., and its Facebook page is
here
. Find more on Clementina
here
.
So many restaurants, so little time. Find out the latest Detroit dining news with our weekly food newsletter delivered every Friday morning.