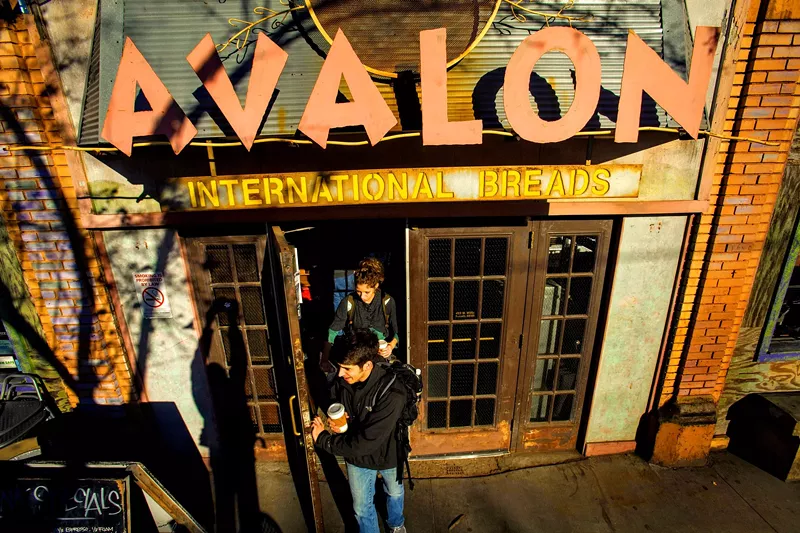 Nothing lasts forever, especially good things that we wish would. Case in point, our favorite bakery, Avalon International Breads, is closing its flagship cafe at 422 W. Willis St. as of Jan 8.
The Midtown staple has been there since the late '90s, pumping out Avalon's famed sea salt chocolate chunk cookies, soft bread, and vegan treats with organic flour.
As a consolation, the bakery isn't just closing down shop altogether — they're moving around the corner into a space inside Jolly Pumpkin at 411 W. Canfield.
The new location is set to open in February serving Avalon favorites, weekend brunch, and a few new menu items with additional dine-in space. Cafe owners cited the COVID-19 pandemic as the catalyst for rethinking their business model into a collaborative effort with Jolly Pumpkin, sharing resources.
"While we leave our first home of more than 25 years with both sadness and gratitude, we look forward to building a sustainable model combining the resources and strengths of both businesses," Jackie Victor, Avalon Co-founder said in a press release.
The Willis cafe was Avalon's first location and the bakery has since expanded to four other outposts throughout Southeast Michigan, including recently opened spots inside Meijer-operated Rivertown Market and Woodward Corner Market.
According to the release, Avalon is working to transition the majority of employees at its Willis flagship to the new Midtown location.
Coming soon: Metro Times Daily newsletter. We'll send you a handful of interesting Detroit stories every morning. Subscribe now to not miss a thing.

Follow us: Google News | NewsBreak | Reddit | Instagram | Facebook | Twitter